This is an archived article and the information in the article may be outdated. Please look at the time stamp on the story to see when it was last updated.
WASHINGTON, MO (KTVI) - The mother of two boys who were abducted and fatally shot by their father Saturday described her husband as "a very attentive" and "loving" father.  Elisa Sartorius-Cadenbach, 40, gave an interview Sunday to our partners at the St. Louis Post-Dispatch. She told them that was what made his actions Saturday so hard to understand.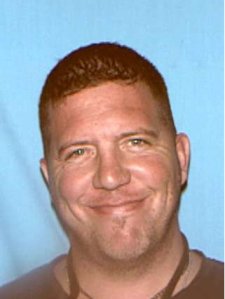 Christopher Cadenbach, 43, was wanted on domestic abuse charges against his wife in Franklin County and had a $100,000 bond  issued for his arrest for domestic violence. On Saturday, he took the two boys, Ethan, 5, and Owen, 4, from his mother's house in south St. Louis County. He later killed the boys in Cliff Cave County Park and then fatally shot himself. 
"I don't feel like anyone thought he would be capable of this," Sartorius-Cadenbach said.
For the rest of the interview, visit STLToday.com.
A GoFundMe page has been set up to help with burial expenses for the two boys. The page says that Ethan and Owen had two older siblings as well and two older step-brothers.
South St. Louis County residents are in shock after the father killed his two young sons and then himself.
"It always hits closer to home when it's two doors down.  I have seen them before and they are a great family, it's a tragedy," said Thomas Evans
Investigators say after returning from the park, Cadenbach took the mother`s car and the kids and left.
Cadenbach`s mother contacted police and that led to the issuance of the Amber Alert.
Detectives say a St. Louis County Park Ranger was closing Cliff Cave County Park around 8:00 pm Saturday and noticed the car that was wanted by police and called authorities.
Once officers arrived, police say Cadenbach had already killed his boys before he exchanged gun fire with police.  It appears he was killed by his own fire.  They did engage with him a short time down there and we are going to have to let the investigation play out," said Lt. Ken Cox with St. Louis County Police.