This is an archived article and the information in the article may be outdated. Please look at the time stamp on the story to see when it was last updated.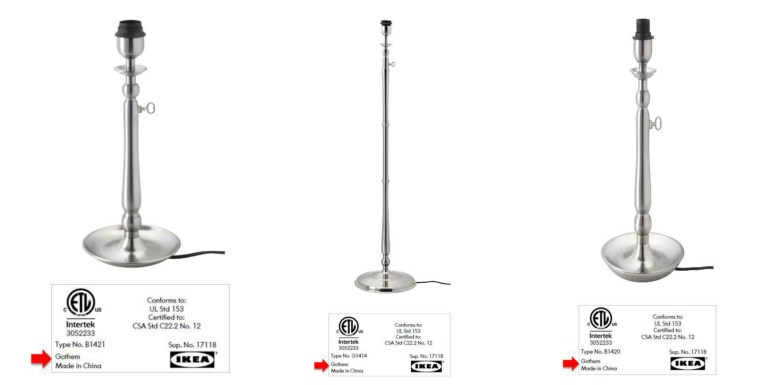 ST. LOUIS (KTVI) – Swedish furniture retailer IKEA is recalling a model of floor and table lamps due to a possible shock hazard, the U.S. Consumer Product Safety Commission said Friday.
According to CPSC, IKEA is recalling approximately 30,600  "Gothem" lamps that were sold in stores across the country and online from October 2015 through February 2016. They retailed anywhere between $20 and $50.
The lamps have nickel plating and feature a dimmer switch. The floor lamp is 49″ tall, while the table lamps are 14″ and 18″ tall, respectively. A label on the underside of each lamp base has "Gothem" and the IKEA logo on it.
IKEA says cables damaged during manufacturing could come into contact with the metal body of the lamp, creating a shock hazard. To date, three people worldwide have suffered minor shocks.
The lamps were manufactured in China.
IKEA is offering a full refund at any of their stores.