This is an archived article and the information in the article may be outdated. Please look at the time stamp on the story to see when it was last updated.
ST. LOUIS, MO (KTVI)- ISIS appears to have targeted organizations in our area. The MERS Goodwill and Elasticity websites have been hacked by someone claiming to be with the terror group. The normal welcome pages have been replaced with an ISIS logo and a message that reads, "Hacked By Islamic State. We Are Everywhere." You can also hear music, singing and the sound of soldiers marching. There is also a link to a Facebook page on the hacked website. The link directs you to a profile page of a man claiming to be a member of ISIS.
A FOX 2 viewer made us aware of the hack overnight. MERS Goodwill is a non-profit agency that helps disabled and economically disadvantaged people find jobs. The organization serves more than 70 counties in the Bi-State area. Elasticity is a consulting firm in St. Louis that connects companies to consumers using the web. MERS Goodwill is one of the firm`s clients.
Both organizations are looking into the hacks, but have not released any official statements.
It is unclear if the Department of Homeland Security is aware of the hacks.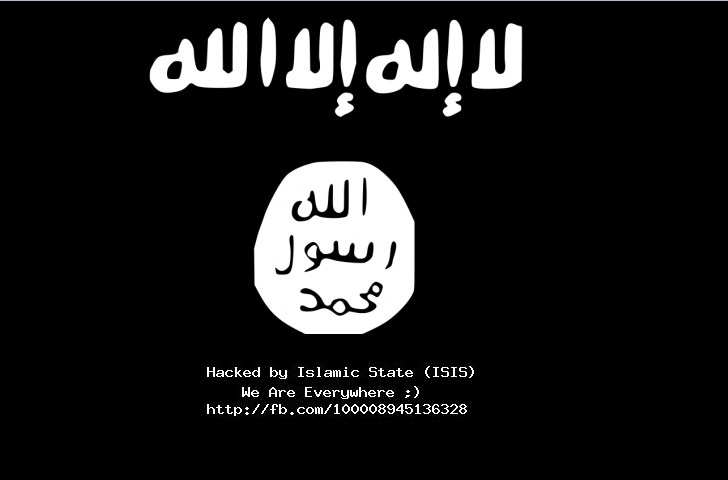 Official Statement from MERS/Goodwill:
"Last night the MERS/Goodwill public website was hacked.  Our web host and developer are working to resolve the issue.  Our public website is hosted separately from our other information systems, and shoppers, clients and staff can continue to feel safe that their information is secure.  Our public website is temporarily offline."
Official Statement from Elasticity:
"Late last night, hackers compromised the Liquid Web hosting network, taking down a number of websites including Elasticity's website,GoElastic.com. While it was reported to be perpetrated by ISIS - and a message was posted reading "Hacked By Islamic State. We are Everywhere" - we have no confirmation as to who committed these crimes nor why. We are working with local and federal authorities, the server is being restored now, and we expect to have our website and others for which we are responsible restored soon."