This is an archived article and the information in the article may be outdated. Please look at the time stamp on the story to see when it was last updated.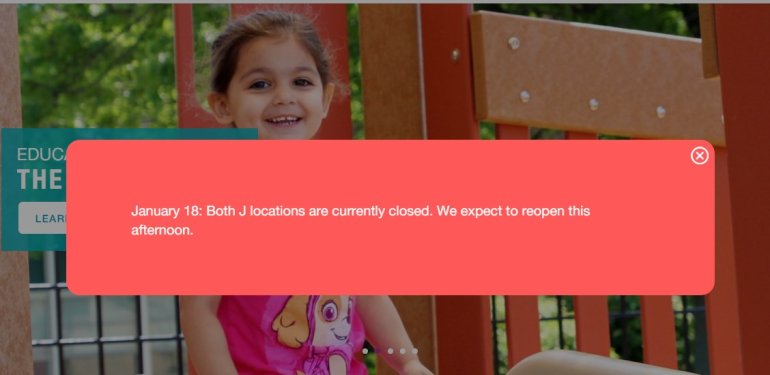 CREVE COEUR, MO (KTVI) – The Jewish Community Centers in Creve Coeur and Chesterfield were evacuated for bomb threats Wednesday.
According to Officer Benjamin Granda, a spokesman for the St. Louis County Police Department, an unknown person called the JCC on Millstone Campus Drive around 10 a.m. and informed the staff that a bomb was on the property.
St. Louis County police had a K9 unit conduct a sweep of both JCC buildings Wednesday afternoon. They did not find any explosive devices. The facilities were deemed safe and reopened by 1 p.m.
These were not isolated threats, Granda said. Approximately 25 other locations in the United States received similar threats around the same time. None of the threats have been deemed credible.
KNTV reports there have been threats in Florida, Massachusetts, New Jersey, and Connecticut. Last week, threats were made to at least seven JCCs in Florida, New Jersey, Delaware, Tennessee, and North Carolina.
This e-mail was sent to members of The J about a potential security threat: "This morning, we, along with several J's across the country received a bomb threat. Although we believed ours to be without merit (no other threats resulted in an incident), we took the threat seriously and evacuated both locations. We are working with local and federal law enforcement and will communicate again when we have received the all clear. We have every expectation that we will re-open the buildings in a few hours."
Last February, bomb sniffing dogs were sent to a Jewish school in Creve Coeur after a bomb threat. No bomb was found at the Saul Mirowitz Jewish Community School. That threat came days after Jewish Children's schools in Ohio, Pennsylvania, and Indiana received bomb threats.
The FBI is assisting in the investigation. No group or individual has claimed responsibility for the threats.
All clear given at JCC following unsubstantiated bomb threat. Crews are leaving the scene. pic.twitter.com/do3DJXpw7H

— St. Louis County PD (@stlcountypd) January 18, 2017