This is an archived article and the information in the article may be outdated. Please look at the time stamp on the story to see when it was last updated.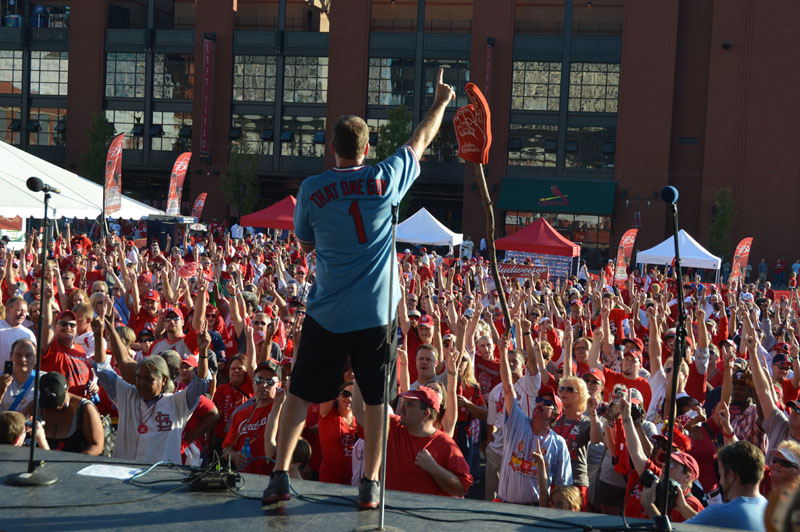 ST. LOUIS, MO (KTVI) – The Cards are back in St. Louis for game 6 of the NLCS. Join FOX 2 and KPLR 11 at the pep rallies to support your home team on Friday and possibly Saturday.
Meet FOX 2 and KPLR news personalities and station personnel at our tent in the Ballpark Village parking lot. We will be handing out swag to Cardinal fans and taking pictures for our websites. Follow us on Twitter @FOX2Now to get a glimpse of Cardinal Nation during the rally.
The band Griffin & the Gargoyles will be playing on Friday night. Trixie Delight will be pumping up the crowd on Saturday if there is a game.
Cardinal Pep Rally Information:
Friday, October 18th and Saturday, October 19th
4:30pm-7:00pm on both days
The Ballpark Village Lot, located at Clark & 8th Street.
Live Music: 5:00-7:00pm
Trophy: 5:00-7:00pm
Former Player: 6:00-6:45pm
FredBird: 5:30-6:30pm