This is an archived article and the information in the article may be outdated. Please look at the time stamp on the story to see when it was last updated.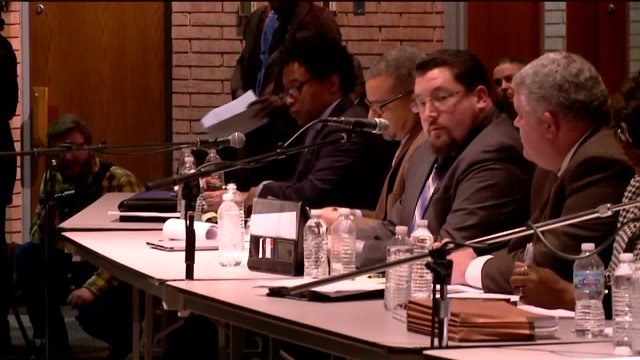 FERGUSON, Mo. (AP) - The Justice Department has filed a civil rights lawsuit against the city of Ferguson, one day after the city council voted to revise an agreement aimed at improving how police and courts treat poor people and minorities in the St. Louis suburb.
The Justice Department says in a statement:
"The residents of Ferguson have waited nearly a year for their city to adopt an agreement that would protect their rights and keep them safe.  They have waited nearly a year for their police department to accept rules that would ensure their constitutional rights and that thousands of other police departments follow every day.  They have waited nearly a year for their municipal courts to commit to basic, reasonable rules and standards.  But as our report made clear, the residents of Ferguson have suffered the deprivation of their constitutional rights – the rights guaranteed to all Americans – for decades.  They have waited decades for justice.  They should not be forced to wait any longer."
Messages seeking comment from Ferguson Mayor James Knowles III were not immediately returned.
Ferguson has been under Justice Department scrutiny since 18-year-old Michael Brown, who was black and unarmed, was fatally shot by white officer Darren Wilson 18 months ago. A grand jury and the Justice Department declined to prosecute Wilson, who resigned in November 2014.
But a scathing Justice Department report was critical of police and a profit-driven municipal court system. Following months of negotiations, a deal between the federal agency and Ferguson was announced in January.
A recent financial analysis determined that the agreement would cost the struggling city nearly $4 million in the first year alone. The council voted 6-0 Tuesday to adopt the deal, but with seven amendments.
Read the full lawsuit here:
LIVE: Attorney General @LorettaLynch to announce a #CivilRights law enforcement action → https://t.co/0y6bL7oEiq

— Justice Department (@TheJusticeDept) February 10, 2016