This is an archived article and the information in the article may be outdated. Please look at the time stamp on the story to see when it was last updated.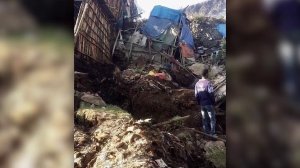 A landslide killed at least 46 people at a waste dump outside Addis Ababa, Ethiopia on Sunday, according to the country's communications minister, Negeri Lencho.
Officials were still investigating how the landslide at the sprawling Koshe landfill occurred, Lencho said.
"It's a sad story because the government has been trying to resettle the people residing in the area," Lencho said. "And the government has been building a factory, which is going to be inaugurated very soon."
He added that security personnel are still searching for people who have been reported missing in the landslide, and that the government is working to resettle the families affected.
A similar landslide occurred in January 2016 at a waste dump in Shenzhen, China, killing 58.