This is an archived article and the information in the article may be outdated. Please look at the time stamp on the story to see when it was last updated.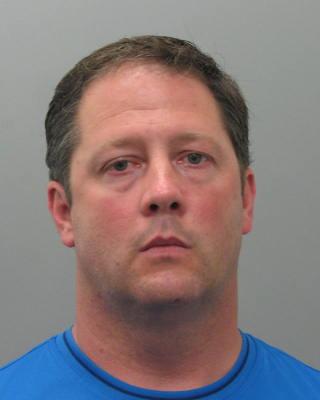 ST. LOUIS COUNTY (KTVI) - The St. Louis County prosecutor has charged a Sperreng Middle School teacher for a sex crime dating back 16 years.
James Bliss Wilder III, is charged with six counts of statutory sodomy in the second degree. The charges stem from an alleged relationship Wilder had with a 16-year-old student in 1996.
Parents and students first knew something was up Tuesday afternoon when a veteran teacher and coach was arrested here at the school by St. Louis County Police. Now they know why.
The charges against James Bliss wilder III date back to the summer of 1996 when he allegedly started a sexual relationship with a girl on the cross country team at Lindbergh high school. He has been coaching there for the past 20 years. It began when she was 16 years old.
As troubling as the allegations are, what some find most troubling is Wilder was arrested after another female student made a sex related allegation in 2008.  But, charges were never filed in that case.
We spoke with a woman who claims to be the victim in this case who said the sexual relationship went on for 15 years despite the fact he was married; and later so was she. She says she is coming forward now because she thinks there may be other victims and wants to protect other potential victims.
Parents were sent an email yesterday from the superintendent alerting them to the arrest and another today with more information. The letter included this  quote about the 2008 arrest, "We feel it is important to note that the Prosecuting Attorney`s office did not pursue a case against Mr. Wilder at that time, following a month-long investigation by police and the Department of Family Services that failed to generate any credible evidence."
FOX 2 was told about Wilder`s arrest before it was made public by a woman claiming to be the victim. She says she came forward with her allegations this summer because she thought there might be other victims.  She Did not want to see any other young girls suffer the same fate.
A letter from the school to parents: