This is an archived article and the information in the article may be outdated. Please look at the time stamp on the story to see when it was last updated.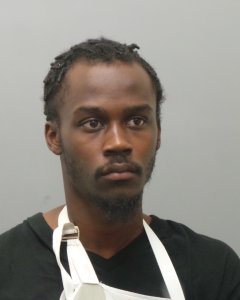 BERKELEY, MO (KTVI)- An arrest has been made in the shooting death of a St. Louis County man. The St. Louis Major Case Squad was called to help investigate the death of Terrance Robinson, 25, or Riverview. He was shot multiple times in the 6000 block of Madison on May 16, 2017.
Their investigation led to the arrest of Christopher Johnson, 24, of the Dellwood area. He has been charged with one count Murder 1st Degree and one count of Armed Criminal Action. Johnson is in custody at the St. Louis County Justice Center and being held without bond.
Stay connected with the Major Case Squad on Twitter at @MajorCaseSTL.