This is an archived article and the information in the article may be outdated. Please look at the time stamp on the story to see when it was last updated.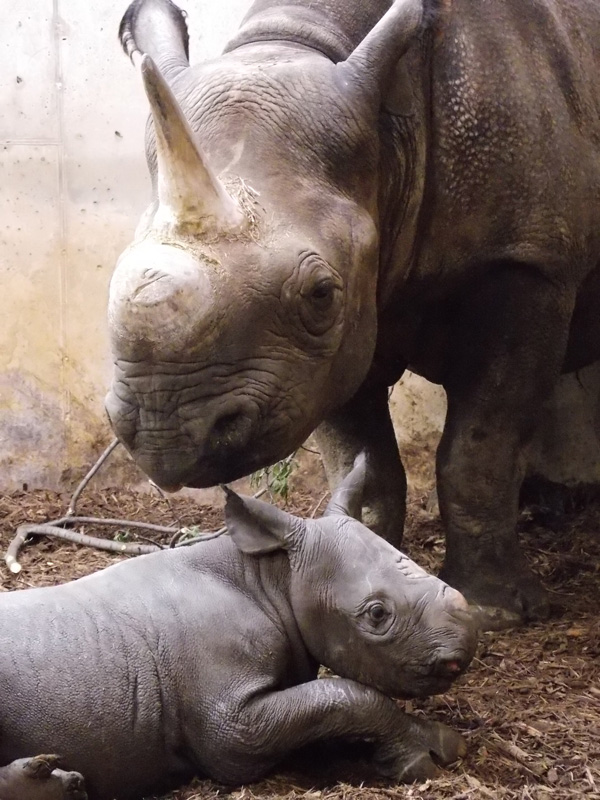 ST. LOUIS, MO (KTVI)-There is a new baby at the Saint Louis Zoo. Their black rhino, Kati Rain has given birth to a male black rhinoceros calf. Moyo,which means "heart" in Swahili, was born on May 17, 2017.
It is the second offspring for Kati Rain and father Ajabu.
The little male is nursing well and bonding with his mother in their barn behind the scenes in River's Edge. A date has not yet been set for their public debut.
Black rhinos are considered critically endangered, pushed to the brink of extinction due to illegal poaching for their horns and also due to loss of habitat.
The Saint Louis Zoo's black rhinos are part of the AZA Black Rhino SSP, a program to manage a genetically healthy population of black rhinos in North American zoos. With the addition of Moyo, there are currently 60 Eastern black rhinos in 26 AZA institutions.
We are proud to announce the birth of a male black rhinoceros calf, Moyo (which means "heart" in Swahili) on May 17. pic.twitter.com/2kizX3edVA

— Saint Louis Zoo (@stlzoo) May 22, 2017