This is an archived article and the information in the article may be outdated. Please look at the time stamp on the story to see when it was last updated.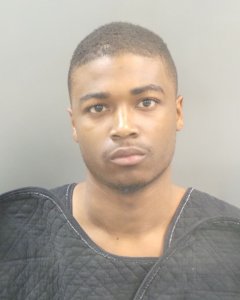 ST. LOUIS (AP) - A 21-year-old St. Louis man who authorities say was drag-racing when he hit and killed a woman and fled the scene is jailed on $400,000 cash bond after being charged with involuntary manslaughter. The accident happened around 11:40am Friday in the 4200 block of Natural Bridge Road.
The St. Louis Post-Dispatch reports that St. Louis prosecutors also charged Tre'Vion Cunningham with armed criminal action and leaving the scene of a crash.
Police allege Cunningham was drag racing Friday morning when he hit and killed the victim, who was identified in court records only by the initials "J.D." Investigators say Cunningham later sped away, abandoned his car and reported it stolen.
Online court records don't show whether Cunningham has an attorney.
___
Information from: St. Louis Post-Dispatch, http://www.stltoday.com