This is an archived article and the information in the article may be outdated. Please look at the time stamp on the story to see when it was last updated.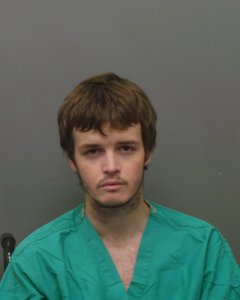 ST. LOUIS, MO (KTVI) – The man accused of murdering a St. Louis County Police Officer was arraigned in associate circuit court Wednesday afternoon. Trenton Forster, 18, has been released from the hospital and appeared in person at court.
Forster is charged with first-degree murder and armed criminal action in the fatal shooting of 33-year-old officer Blake Snyder. He pleads "not guilty" to both charges. His next court appearance will be on December 5th.
Officer Blake Snyder and his partner were responding to a disturbance call at around 5am on October 6th in Green Park. Forster had a relationship with a girl who lived in the house in the 10700 block of Arno Drive. Someone called for help when he demanded to be let in.
Police believe that Snyder encountered Forster in a vehicle. They say the suspect shot the officer when he asked to see his hands. Investigators say it was an, "immediate fatal wound."
Snyder's partner returned fire, hitting him several times, injuring Forster. Officer Snyder was critically wounded in the shoot-out. He died from his injuries.
Forster was being treated for his gunshot  wounds at an area hospital.
Prosecuting attorney Bob McCulloch says Forster is not in high school and currently unemployed.   The suspect's father, Bill Forster, told The St. Louis Post-Dispatch that his son has struggled with drug addiction since shortly after he sustained a head injury in car accident a few years ago.
Bill Forster also says he put his son in drug rehab programs that didn't seem to work.