This is an archived article and the information in the article may be outdated. Please look at the time stamp on the story to see when it was last updated.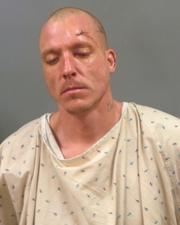 FESTUS, Mo. (AP) _ An eastern Missouri man is accused of stealing three trucks and crashing all of them after taking 90 doses of an anti-anxiety drug.
The St. Louis Post-Dispatch reports that John Cullen of Cuba, Missouri, faces several charges following the thefts that began Sunday night, on his 39th birthday.
A Missouri trooper found a Chevrolet Silverado owned by the Missouri Department of Transportation crashed in Jefferson County. Hours later, the same trooper was sent to the site where a stolen truck crashed along Interstate 55 near Crystal City.
Authorities say Cullen tried unsuccessfully to steal another truck in Festus, then, around 5 a.m. Monday, stole and crashed a Dodge Ram into a car, injuring the other driver.
Police say Cullen was found hiding in a ditch after that accident.
___
Information from: St. Louis Post-Dispatch