This is an archived article and the information in the article may be outdated. Please look at the time stamp on the story to see when it was last updated.
ST. LOUIS COUNTY, Mo. - An innocent bystander and a St. Ann police officer both remain hospitalized with serious injuries after a violent crash Tuesday night.
"We are extremely sorry that this incident happened," said St. Ann Police Chief Aaron Jimenez.
The incident was caught on a nearby surveillance camera.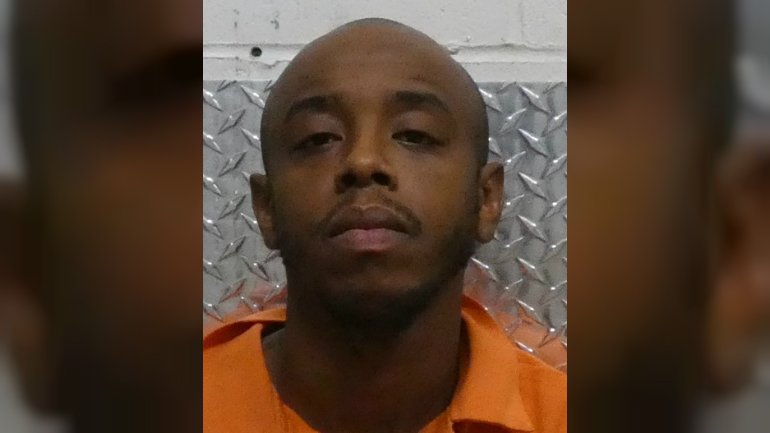 Jimenez said a St. Ann police detective slammed into a van on Adie Road as he was rushing to help a fellow officer who had been assaulted, leading to a chase.
The accident happened around 8:45 p.m. Tuesday when the officer's vehicle struck another car and then became wrapped around a telephone pole. The detective was thrown from the car and suffered several injuries, including a leg broken in two places and a concussion.
The detective, a five-year veteran of the department, underwent emergency surgery. Jimenez believes the detective was doing at least 70 miles per hour at the time of the accident.
The father of the 36-year-old van driver identified him as John Carlton.
He said Carlton, a musician, suffered multiple injuries as well, including broken ribs and a collapsed lung; he also had to have his spleen removed.
Jimenez defended his officer's attempt to get to the assault scene.
"Our thoughts and prayers go out to the victim of the van. This was not intentional. Lights and sirens were on. Our detective followed the policy," the chief said.
Dashcam video from a St. Ann police cruiser shows what started the entire incident. The officer had pulled over a car for speeding on Adie Road not long before the crash.
As the officer got out of his cruiser for the traffic stop, the driver of the other car backed into the officer's police vehicle and then sped off. The officer chased the car but eventually lost the vehicle. However, the officer deployed a GPS device to the vehicle.
Officers later found the car and arrested the alleged driver – 27-year-old Antoine Hutti.
The St. Louis County Prosecuting Attorney's Office charged Hutti with second-degree assault (special victim) and resisting arrest for a felony.
While Jimenez is certainly sorry for the crash, he said he does not apologize for chasing the suspect and trying to get help to his officer.
"The main part right now is healing for both our detective and the gentleman in the van. That is the most important thing right now," Jimenez said.
Fox 2 spoke with the van driver by phone but he declined an on-camera interview. Jimenez said the detective faces surgery Thursday.
The car that the officer was chasing was later reported stolen.
We're told Hutti was on parole for a robbery conviction and he'd already violated his parole before Tuesday's night chase.