This is an archived article and the information in the article may be outdated. Please look at the time stamp on the story to see when it was last updated.
FLORISSANT, MO (KTVI)– An argument lead to a double fatal shooting in Florissant Wednesday evening.
Police found 17-year-old Darrah Lane and 27-year-old Leon Davis seated in a car with one gunshot wound each in a parking lot of 13101 New Halls Ferry Road.
Both were pronounced dead at the scene.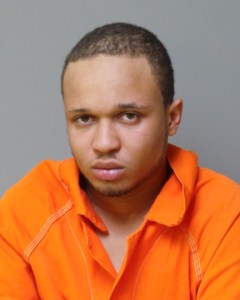 Police say investigation revealed that 21-year-old Thomas Oates III got into a disagreement with Lane and Davis while seated in the back seat of Lane's vehicle. The disagreement escalated and Oates pulled a gun and shot both victims.
Oates was arrested in Jennings without incident. At the police department Oates confessed to his involvement in the incident.
Oates was charged with Murder in the Second Degree (2 counts) and Armed Criminal Action (2 counts).
Previous Story:
Double fatal shooting in Florissant