This is an archived article and the information in the article may be outdated. Please look at the time stamp on the story to see when it was last updated.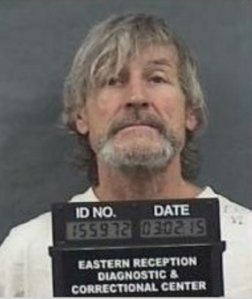 OAKVILLE, MO (KTVI) – A 57-year-old Oakville man died Monday night after St. Louis County police officers used a stun gun on him.
According to police, the incident occurred around 10:30 p.m. at a home in the 2900 block of Gladwood Drive off Milburn Road. A family member had contacted police and said Tereance Klein was hurting himself, destroying their home, and possibly under the influence of drugs.
When police arrived at the home, the family said they'd barricaded Klein in the basement after he started hitting himself in the head with frying pans.
When officers tried to restrain Klein and put handcuffs on him, he became combative. Officers used a stun gun on him. Officers and paramedics then noticed Klein was not breathing. They attempted CPR but it didn't work. Klein was pronounced dead at the scene.
The St. Louis County Police Department declined an on-camera interview, but said the matter had been referred to the department's Bureau of Crimes Against Persons.