This is an archived article and the information in the article may be outdated. Please look at the time stamp on the story to see when it was last updated.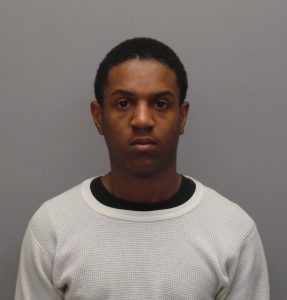 ST. LOUIS COUNTY, MO (KTVI) – A cold case murder has been solved nearly two years after a deadly shooting in Bellfontaine Neighbors.  A St. Louis County grand jury handed down a four-count indictment against a 21-year-old man in connection with a June 2014 murder.
The Major Case Squad of Greater St. Louis was activated after the body of 19-year-old Antoine Hall was located inside a Bellefontaine Neighbors home in the 1200 block of Laire Drive on the night of June 16.
Hall was shot and killed while being robbed, detectives said. Authorities eventually tracked down and apprehended a suspect, identified as Huel Jenkins Jr.  He was arrested Friday and is being held on a cash only bail of $250,000.
Two years after her 19 year son was gunned down the mother of Antoine Hall says she is is overjoyed and relieved that a suspect is behind bars. But she says the murder has forever changed her life. It has left her living in fear because she says her son's killer was someone he considered to be a friend.
Antonie Hall's mother found her son dead in her home and said she had to move because of the murder. She talked to us but did not want to go on camera for fear of retaliation from friends of a suspect. She's she has found strength through prayer.
"You have to cry it out. I don't want to be seen I want to be heard because I want everyone to know about a so call friend." said Antoine Hall's mother.
She says her son was no angel, he was a boy. But she says he was not a bad teen, and had no criminal record.
Her younger son as been living in fear ever since. For some time had to sleep in the same room with her.
Jenkins was charged with second-degree murder, first-degree robbery, and two counts of armed criminal action.