This is an archived article and the information in the article may be outdated. Please look at the time stamp on the story to see when it was last updated.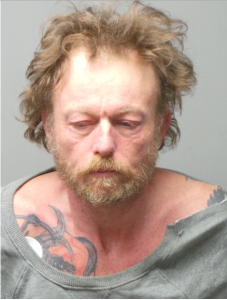 ST. CHARLES, MO - A man accused of cutting a woman during a domestic dispute is in custody after leading police on a high-speed chase Wednesday. That pursuit topped speeds of 100 miles per hour before officers used stop sticks to bring it to an end at Highway 94 and Highway H.
Police say this all started when the 50-year-old suspect attacked a 52-year-old woman and a 34-year-old man in a home on Apricot Lane in St. Charles.  Officers were called to the scene for a "burglary in progress." When they arrived they heard a disturbance inside. The saw a woman run from the home with a man, she had cuts to her neck.  They were being chased by Young, he was armed with a knife.
The suspect threw a knife at police and briefly barricaded himself in the home.  He then stole the woman's car and sped off. He led officers in a pursuit through northeastern St. Charles County.
The St. Charles Police Department was assisted in the pursuit by the St. Charles County Police Department.  During the pursuit, officers were able to deploy stop sticks resulting in the vehicle coming to a stop in the area of MO94 and Klinghammer Rd. where the suspect was taken into custody. The victims were treated at a hospital with non-life threatening injuries.
The suspect, identified as Danny Lavern Young, 50, is being held at the St. Charles County jail on charges of domestic assault 1st, armed criminal action, burglary 1st, stealing a motor vehicle, resisting arrest, and violation of protection order.  Bond has been set at $500,000, cash only.