This is an archived article and the information in the article may be outdated. Please look at the time stamp on the story to see when it was last updated.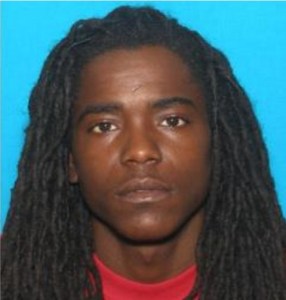 FAIRVIEW HEIGHTS, IL (KTVI) - The Major Case Squad says it has solved a Fairview Heights murder and is still looking for one suspect considered armed and dangerous. Everyone involved in the case is being charged, including the victim.
The intended robbery victim was 22-year-old Antonio Long. He was not only shot but he's now charged with unlawful possession of a firearm. His bond is set at a half million dollars.
It all happened Tuesday night in the Ashley drive apartments. One man knew Antonio Long was staying at the apartment. Police say he was joined by accomplices to rob long of drugs and money. A gunfight ensued.
Long was shot in the foot, one of the suspected thieves, Sean Redd, was killed. Redd's accomplice Kerion Hammond has been charged with first degree murder.
A third man, Jerami Clark, 23, is being sought by police for questioning in regards to the homicide. He is considered armed and dangerous. He is described as a black male, 5'8" tall and weighing 130lbs with no known tattoos or visible scars.
Thirty members of the Major Case Squad worked 1,500 hours on the case this week. They were needed because of the complexities of the incident.
The Chief says the apartment complex is not a problem place. One unit has been a problem since February. THey've been called the 14 times for a number of problems including drugs, and fights.
Anyone with information which may lead to the whereabouts of Clark should contact the Fairview Heights Police Department at (618) 489-2100 or Crime Stoppers toll free, 866-371-TIPS (8477).