This is an archived article and the information in the article may be outdated. Please look at the time stamp on the story to see when it was last updated.
(KTVI) – Talk about a memorable way to say goodbye to your boss.  Take a look at this resignation letter: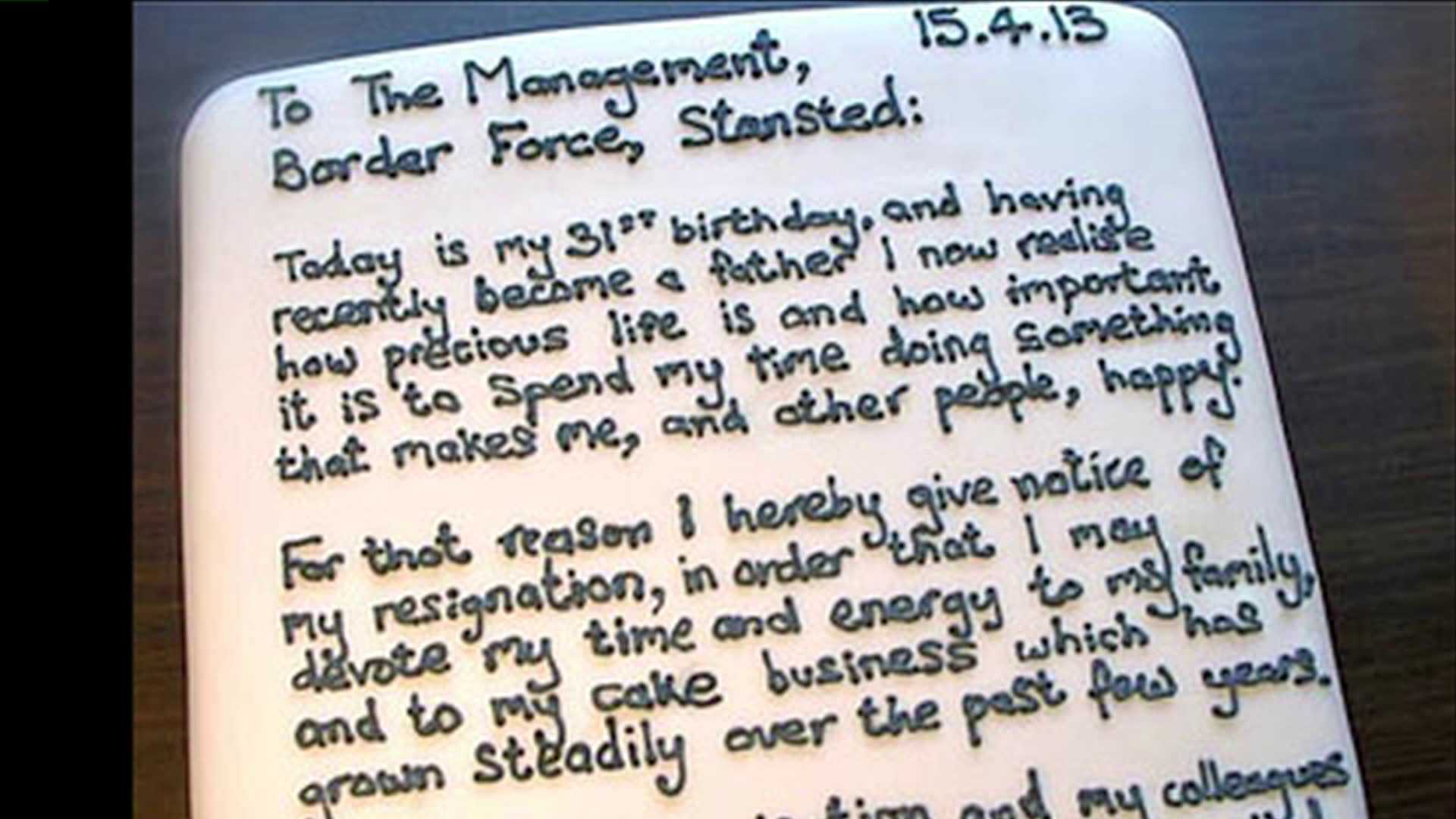 It's a  sweet retreat. A British man told his boss he was quitting his job at an airport by baking a resignation cake.  One the cake, Chris Holmes told them the reason behind his decision.
He said that after recently becoming a father, he realized how precious life is and how important it is to spend his time doing something that makes him and other happy.
So he was going to devote his time to his cake business, which had been growing steadily over the past few years.
He baked his boss and co-workers a spiced carrot cake.