This is an archived article and the information in the article may be outdated. Please look at the time stamp on the story to see when it was last updated.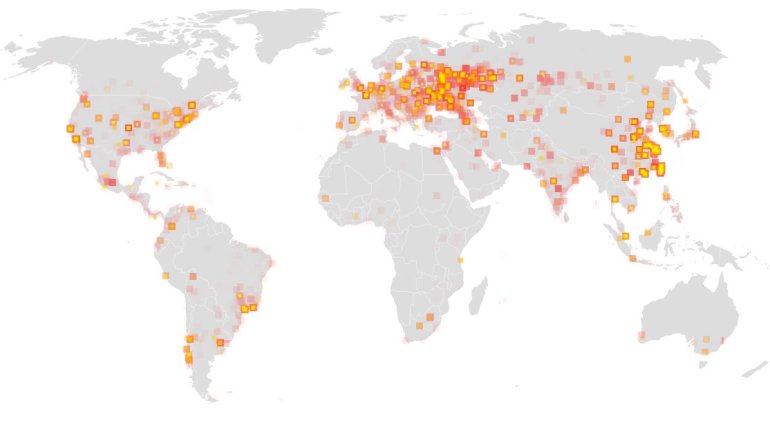 Note: The map above is a map of computers infected by ransomware.  The map below is of realtime denial of service attacks.
Tom Bossert, a homeland security adviser to U.S. President Donald Trump, says the recent global cyberattack is something that "for right now, we've got under control" in the United States.
Bossert tells ABC's "Good Morning America" that the malware is an "extremely serious threat" that could inspire copycat attacks. But Microsoft's security patch released in March should protect U.S. networks for those who install it.
Micrsoft's top lawyer has criticized U.S. intelligence for "stockpiling" software code that can aid hackers. Cybersecurity experts say the unknown hackers behind the latest attacks used a vulnerability exposed in U.S. government documents leaked online.
Bossert said "criminals" are responsible, not the U.S. government. Bossert says the U.S. hasn't ruled out involvement by a foreign government, but that the recent ransom demands suggest a criminal network.
Global cyber chaos is spreading Monday as companies boot up computers at work following the weekend's worldwide "ransomware" cyberattack.
[protected-iframe id="9ca8a9ab7d93a97da4563f8f9ddf0848-29519413-15158773″ info="http://digitalattackmap.com/embedv2#anim=1&color=0&country=ALL&list=0&time=17300&view=map" width="770″ height="500″ frameborder="0″ scrolling="no"]
The extortion scheme has created chaos in 150 countries and could wreak even greater havoc as more malicious variations appear. The initial attack, known as "WannaCry," paralyzed computers running Britain's hospital network, Germany's national railway and scores of other companies and government agencies around the world.
As a loose global network of cybersecurity experts fought the ransomware hackers, in China, state media said more than 29,000 institutions had been infected along with hundreds of thousands of devices.
The Japan Computer Emergency Response Team Coordination Center, a nonprofit providing support for computer attacks, said 2,000 computers at 600 locations in Japan were reported affected so far.