This is an archived article and the information in the article may be outdated. Please look at the time stamp on the story to see when it was last updated.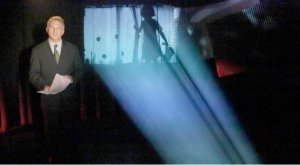 ST. LOUIS, MO (KTVI) – Here's a map below of the nearly 500 "substantiated complaints" reported to the Missouri Department of Health and Senior Services (DHSS) Section for Child Care Regulation from 2014 through March of this year. You can also read the entire report, which includes the statute violations and enforced "correction." DHSS also has a search function, where you can look at routine inspection reports and data.
The State's search tool does not include the "substantiated complaint" reports as compiled by Fox 2. "Substantiated complaint" reports involve inspections that arise from a complaint, and often contain the most unique descriptions of child care concerns. We encourage you to read the entire report in order to understand the full context of each incident. Keep in mind that some reports exist because the daycare provider, itself, called in a report. You should use the reports as a tool to talk to your child care provider.
[protected-iframe id="eb745ba7a521d054794b65c4dea3b009-29519413-15158773″ info="https://www.google.com/fusiontables/embedviz?q=select+col3+from+1w735xxcNVtqUBPWq7WurLu7GhHnRhWHfxj8Mmt4k&viz=MAP&h=false&lat=38.62106939718476&lng=-90.27140638438618&t=1&z=10&l=col3&y=2&tmplt=2&hml=GEOCODABLE" width="770″ height="500″ scrolling="no"]
Daycare
Date
Incident
A Mothers Luv
9/28/2015
Over Capacity
A Mothers Luv
10/27/2015
Over Capacity
Aarin's Infants and Children's Enrichment Center LLC
7/1/2015
Windows/doors not screened securely; No diapering area; Children being cared for in wrong rooms.
Aarin's Infants and Children's Enrichment Center LLC
1/21/2016
Unpaid Electric Bill
Aarin's Infants and Children's Enrichment Center LLC
1/26/2016
Unpaid Electric Bill
Aarin's Infants and Children's Enrichment Center LLC
1/28/2016
Out of Ratio
Aarin's Infants and Children's Enrichment Center LLC
9/18/2015
Unpaid Electric Bill
Aarin's Infants and Children's Enrichment Center LLC
10/13/2015
Mold
Aarin's Infants and Children's Enrichment Center LLC
1/28/2015
Humiliating discipline techniques; Profanity; Improper Driver's License; Child not wearing seatbelt
Aarin's Infants and Children's Enrichment Center LLC
1/6/2015
Unpaid Electric Bill
Aarin's Infants and Children's Enrichment Center LLC
2/17/2015
Unpaid Electric Bill
Aarin's Infants and Children's Enrichment Center LLC
3/13/2014
Inadequate equipment for school-age children
Aarin's Infants and Children's Enrichment Center LLC
3/14/2014
Broken furniture
Aarin's Infants and Children's Enrichment Center LLC
3/31/2014
Unpaid Staff
Aarin's Infants and Children's Enrichment Center LLC
4/23/2015
Child's diet plan not followed
Aarin's Infants and Children's Enrichment Center LLC
5/15/2014
Unpaid Electric Bill
Aarin's Infants and Children's Enrichment Center LLC
7/15/2014
Child left unsupervised; Facility out of ratio
Aarin's Infants and Children's Enrichment Center LLC
8/1/2014
Unsafe Play Area; Fail to record injury to child
Aarin's Infants and Children's Enrichment Center LLC
8/26/2014
Unpaid Electric Bill
Aarin's Infants and Children's Enrichment Center LLC
9/25/2014
Facility out of Ratio
Aarin's Infants and Children's Enrichment Center LLC
12/16/2014
Facility out of Ratio
Aarin's Infants and Children's Enrichment Center LLC
7/2/2015
Mold; No hot water; Water on floor
ABC Daycare & Learning Centers, Inc.
7/8/2014
Child left unsupervised outdoors in heat; injuries not reported immediately to parents
ABC Daycare & Learning Centers, Inc.
11/10/2015
Child wanders onto parking lot
ABC Infants, Inc.
5/12/2015
Physical Abuse; Unsafe exits; Facility out of Ratio
Adventure Learning Center
2/4/2014
Child left unsupervised; Child not wearing seatbelt in facility vehicle; Children not accounted for upon arrival from field trip
Adventure Learning Center LTD
10/28/2015
Caregiver under the influence of alcohol or illegal drugs; Children left without competent adult supervision
Adventure Learning Center LTD
11/17/2015
Children left unsupervised on playground; Accidents/injuries not properly reported
Agape Academy and Child Development Center
11/9/2015
Facility out of Ratio
All My Children
2/18/2015
Unpaid Electric Bill
All My Children
4/9/2015
Facility out of Ratio
Angela Allen
2/11/2015
Facility out of Ratio
An Apple A Day
2/26/2015
Temperature in Children's room too cold (50 degrees)
Apple of Your Eye Learning Center
3/5/2014
Wrong child placed on bus
Ashton & Friends Child Care Center LLC.
10/22/2015
Unpaid Electric Bill
Ashton & Friends Child Care Center LLC.
8/13/2015
Inaccurate billing/records
Babbs Childcare
6/24/2015
Inaccurate billing/records; inaccurate attendance records
Babbs Childcare
10/8/2014
Licensing Violations
Tenesha Bady
5/5/2015
Facility out of Ratio
Tenesha Bady
5/7/2015
Facility out of Ratio
Bayless Preschool
3/11/2014
Sexual Misconduct – staff failed to separate two children, allowing multiple incidents to take place
Bee Bright Learning Center
6/11/2015
Teacher sits on student
Beginnings Futures
10/30/2014
Child suffers burns, parents not immediately notified; Facility out of ratio; Child left without competent adult supervision
BETH ACADEMY LLC
9/22/2015
Child left unsupervised
Bland, Kim
3/26/2015
Unpaid Electric Bill
Blossom Wood Day School
1/19/2016
Unpaid Electric Bill
Bright Beginnings Learning Center
1/9/2015
Unpaid Electric Bill
Bright Beginnings Learning Center
2/10/2015
Unpaid Electric Bill
Bright Beginnings Learning Center
6/25/2014
Sexual incident – Children left without competent adult supervision
Bright Beginnings Learning Center
7/7/2014
Facility out of Ratio
Bright Beginnings Learning Center
11/3/2014
Facility out of Ratio; Facility lacks specialized care plan for child with specific need
Bright Beginnings Learning Center
11/5/2015
Child left outside unsupervised, found by firefighters
Bright Beginnings Learning Center
11/5/2015
Staff member smokes tobacco products while caring for children
Bright Start Academy
8/28/2015
Child fed food they are allergic to; Teacher mixes incorrect formulas
Bright Start Academy
8/28/2015
Unclean facility
Bright Start Academy
8/28/2015
Child fed wrong formula
Bright Start Academy
8/25/2015
Child fed cheese, which she is allergic to
Bright Start Academy
11/4/2015
Staff member brings lice to facility
Bright Start Academy
5/18/2015
Facility is out of ratio; Children's clothes not changed after accidents
Bright Start Academy
4/14/2014
Facility out of Ratio; Temperatures too cold
Brighter Daycare
3/17/2015
Teacher present during fight between 9 year old child and 4 year old child, does not take action
Brighter Daycare
9/8/2014
Child "jumped" by other children – Children left unsupervised; Parents not notified immediately
Brooks, Thelma
1/13/2016
Day care owner involved in fight with teenage daughter in front of children
Bryson, Darla
9/15/2015
Unlicensed Facility
Buckley, Karen
7/21/2015
Facility out of Ratio
Busy Bee Learning Center
2/19/2015
Unpaid Electric Bill
Busy Bee Learning Center
7/17/2014
Unpaid Electric Bill
Busy Bee Learning Center
8/5/2015
Unpaid Electric Bill
Busy Bee Learning Center
9/16/2015
Unpaid Electric Bill
Busy Bee Learning Center
10/15/2014
Areas used by children covered in dog feces; Facility out of ratio
Buttons and Bows Preschool
1/8/2015
Physical punishment used; inappropriate discipline
Buttons and Bows Preschool
1/25/2016
Facility is not free of dirt, insects, spiders, rodents or other pests.
Buttons and Bows Preschool
12/15/2015
Child released to someone other than legal guardian
Carondelet School
4/21/2015
Child left without competent adult supervision
Carr Square Infant Toddler Development Center
2/26/2014
Damage from water pipe breaking left unfixed before continuence of day care services; Day care staff member doesn't provide care conducive to welfare of child
Carolyn's Kids
5/19/2015
Child left alone in van
Case Dia Montessori
4/6/2015
Child left unsupervised, falls from crib; Day care staff member doesn't provide care conducive to welfare of child
CDC New Vision Learning Academy
10/9/2014
Facility out of Ratio
CDC New Vision Learning Academy
10/30/2014
Unsanitary conditions; improper use of equipment; facility is out of ratio
Chapel of Praise Church Rich and Little Preschool and Day Care Center
11/8/2014
Pemises deemed unsafe for the care of children; Floor not properly cleaned; facility out of ratio
Charleys Angels
1/5/2016
No running water
Charleys Angels
6/27/2014
Facility out of Ratio
Charleys Angels
10/15/2015
Facility is not free of dirt, insects, spiders, rodents or other pests.
Chesterfield Children's Center
5/28/2015
Medication given to child without adult supervision
Chesterfield Children's Center
8/4/2014
Facility out of Ratio; Inaccurate records provided
Chesterfield Children's Center
10/7/2014
Child served wrong food; Provider unaware of diet plan
Chesterfield Children's Center
12/2/2014
Child served wrong food; Provider unaware of diet plan
Chesterfield Kids
6/18/2014
Facility out of Ratio
Chesterfield Kids
8/5/2014
Facility out of Ratio
Children's Choice Academy
7/27/2015
Medication administered improperly; Medication must be recorded promptly after administration
Children's Choice Academy
1/24/2014
Warm, running water must be adjacent to diapering area; Driver of day care vehicles must be 18 years old and have valid driver's license to transport children in Missouri; Facility is out of ratio
Children's Choice Academy
3/25/2014
Driver of day care vehicles must be 18 years old and have valid driver's license to transport children in Missouri
Children's Discovery Learning Center
9/11/2014
Unsafe playground equipment
Christ Memorial Child Care Center
1/8/2015
Temperature in Children's room too cold (65 degrees)
City Sprouts Daycare
1/29/2015
Children not placed in car seats
City Sprouts Daycare
8/28/2015
Convicted felon working while children are present
Clara Belle Nursery School
8/5/2014
Children left unsupervised on playground; Accidents/injuries not properly reported; Facility out of ratio; Use of tobacco while children present
Clara Belle Nursery School
8/29/2014
Mixed age groups; Children left unsupervised
Clary, Jamie
11/23/2015
Unlicensed Facility
Clary, Jamie
12/1/2015
Unlicensed Facility
Computer Kidz
4/10/2015
Play area unsafe for children's activities
Computer Kidz
6/26/2014
Staff lacks TB test results; Facility out of ratio
Cornerstone Center for Early Learning
9/29/2014
Teacher hangs child on coat hanger
Creative Corner
12/23/2014
Teacher bites child
Creative Mindz Childcare Center
7/10/2014
Facility is not free of dirt, insects, spiders, rodents or other pests; Unsafe playground equipment
Creative Mindz Childcare Center
2/13/2014
Facility out of Ratio
Creative Mindz Childcare Center
3/31/2014
Facility out of Ratio
Creative Mindz Childcare Center
4/3/2014
Facility out of Ratio; Mixed age groups
Creative Mindz Childcare Center
10/2/2015
Mixed age groups
Creative Nursery
3/26/2015
Children unsupervised in bathroom; Injury information not provided in child's individual file
Daruby Enterprises
1/21/2015
Unpaid Electric Bill
Daruby Enterprises
7/9/2015
Unpaid Electric Bill
Destiny House
10/1/2014
Staff fails to notify parents of child's injury in timely manner
Developmental Learning Center Inc.
2/25/2014
Staff did not notify parents of child's injury
Developmental Learning Center Inc.
8/22/2014
Unsanitary diaper-chaning procedure
Developmental Learning Center Inc.
2/25/2014
Parents not notified about child's injury
Developmental Learning Center Inc.
1/20/2015
Humiliating discipline technique
Diave Day Care Center
8/10/2015
Driver of day care vehicles must be 18 years old and have valid driver's license to transport children in Missouri; Children must be fastened in car seats; Children must not be left without competent adult supervision; Day care personal must cooperate with the departmen
Diave Day Care Center
12/16/2015
Unpaid Electric Bill
Dorothy Jones
12/9/2014
Inspector locked out on four separate occasions
Downtown Children's Center
4/30/2014
Child left without competent adult supervision
D.U.M.A.S. BI-LINGUAL CHILD DEVELOPMENT CENTER
9/30/2015
Child placed in area not approved for childcare
Durney, Mary Jane
10/16/2015
Ms. Durney does not have a license, and cannot provide care for unrelated children
Educare Early Childhood Center
1/29/2015
Profanity on girls bathroom door; Unclean bathrooms; Toilet and hand-washing facilities not working properly; Improper lighting;
Educare Early Childhood Center
5/5/2015
Child left unsupervised; Facility out of ratio; Mixed age groups
Educare Early Childhood Center
6/25/2014
Contageous disease spreads throughout facility, not properly reported
Educare Early Childhood Center
6/27/2014
Contageous disease spreads throughout facility, not properly reported
EEI Compas Eeucational Partners
11/4/2014
Sexual contact between two children while unsupervised in restroom
Eternity Child Care
11/5/2014
Misleading hours of operation; facility is out of ratio; mixed ages; improper separation between age groups
Explorers School
7/24/2014
Child hit with Ruler; Child left without competent adult supervision; At least one full hour of outdoor play for children in attendance;
Faith Academy of Montessori
9/30/2014
Child left outside alone
Family Resource Center
3/31/2014
Staff drags child across floor
Family Resource Center
11/4/2014
Child left in van for 3 hours
FANARA, MILLIE
10/2/2015
Unlicensed Facility
Felicia Canada-Duckworth
3/20/2014
Unpaid Electric Bill
Ferguson-Florissant School District Preschool at MSB
1/29/2014
Child left alone in classroom for 25 minutes
First Class Christian Child Care & Preschool
6/25/2014
Children left alone in van; Van driver does not have proper license to be transporting children; Mixed age groups; Records not kept properly
First Priority Development Center
9/10/2015
Unapproved daycare driver; children not placed in car seats; staff did not cooperate with department
FIT Martial Arts Center
8/13/2015
Unlicensed Facility
Ford, Eulanda
3/14/2014
Caring for more than four unrelated children
Friendly Temple
8/24/2015
Child left alone on playground
Fun 2 3 Childcare – Sunset Hills
8/27/2015
Facility out of Ratio
Fun 2 3 Childcare – Sunset Hills
5/14/2014
Children left unsupervised; Out of ratio
Future Geniuses
6/5/2014
Van used to transport children does not have seatbelts
Future Stars Academy
8/26/2015
Staff failed to file injury report/notify parents
Future Stars Academy
6/2/2015
Child left unsupervised; Parents not notified immediately of accident
Future Stars Academy
2/27/2015
Children left unsupervised; Physical punishment; Humiliating discipline techniques
Gardiner, Catherine
11/24/2014
Unsanitary play equipment
Good Shepherd School for Children
2/26/2014
Child left in playroom for less than two minutes
Good Shepherd Infant and Todler Center
7/10/2014
Dead insects in sink/on floor; out of ratio
Good Shepherd Infant and Todler Center
7/15/2014
Unpaid Electric Bill
Good Shepherd Infant and Todler Center
9/4/2014
Glue traps accessible to children; Insect problem; Hanging cords in infant room
Grace Hill Settlement House
4/8/2015
Child left alone
Great Beginnings Learning Center
6/10/2015
Children left unsupervised in movie theatre
Great Beginnings Learning Center
3/13/2015
Facility out of Ratio
Growing Footprints
11/18/2015
Sexual contact between two children while unsupervised during naptime
Growing Mindz Academy
9/10/2015
10-month-old bitten in face by other child
Growing Mindz Academy
5/12/2014
Facility charges for services it did not provide
H W 2 Child Center 2
6/9/2014
Facility out of Ratio
Hampton Academy Center
5/12/2014
Unpaid Electric Bill
Hampton Academy Center
7/21/2014
Car crashes into building during police chase
Hampton Academy Center
10/15/2014
Invalid marriage certificate provided
Hampton Academy Center
11/4/2014
$16,000 in Unpaid Rent
Happy Go Lucky Daycare Home
3/23/2016
Caregiver leaves children home alone
HENDERSHOTT, HEATHER
1/21/2016
Unlicensed Facility
Heritage Christian Academy
8/19/2015
Children left unsupervised, found by caller with his pants down
Hightower, Renita
9/28/2015
Out of Ratio
Honey-Bee Plus Daycare Center
9/2/2015
Out of Ratio
Hope Academy
1/20/2015
Teacher locks child in bathroom
House of Montessori Education
10/15/2014
Child left in van
House of Montessori Education
10/5/2015
Child placed on his stomach
Imagination Learning Center
12/22/2015
Caregiver hits child
Irving, Edenia
1/11/2016
Unlicensed Facility
Jayce Academy
12/17/2015
Unpaid phone bill
JENNER'S KIDS DAYCARE, L.L.C.
11/3/2015
Humiliating discipline technique – "Don't look at me you stupid explitive."
Jennifer Redel
9/25/2014
Unlicensed Facility
Jones, Lindsay
8/27/2015
Unlicensed Facility
Jones, Rebecca
8/19/2014
Unlicensed Facility
Just Us 2
5/6/2015
Unpaid Electric Bill
Just Us 2
1/31/2014
Mixed age groups; Children have access to unsafe areas
JUST 4 US CHILD CARE AND LEARNING CENTER, INC.
11/23/2015
Children contract lice, parents not notified
JUST 4 US CHILD CARE AND LEARNING CENTER, INC.
3/5/2014
Physical punishment used; inappropriate discipline
JUST 4 US CHILD CARE AND LEARNING CENTER, INC.
9/16/2015
Child left unsupervised; Parents not notified immediately of accident
Karen's Kids Incorporated
3/31/2015

3/13/2015

Children left unsupervised

Unsafe outdoor play area; Facility out of ratio

Karen's Kids
6/29/2015
Staff member overdoses on heroin
Kennerly Temple
8/25/2014
Staff member allegedly curses, threatens and hits children
Kiddie College
5/4/2015
Facility out of Ratio
Kiddie College
9/16/2015
Child left outside alone
Kiddie College
10/29/2014
Facility out of Ratio; Mixed age groups
Kiddiversity
3/26/2014
Unpaid Electric Bill
Kiddiversity
4/28/2015
Unpaid Electric Bill
Kiddiversity
5/14/2014
Unpaid Electric Bill
Kiddiversity
6/24/2015
Unpaid Electric Bill
Karen's Kids
6/12/2014
Mixed age groups
Kid's First
5/9/2014
Ratios; Mixed age groups
Kid's First
7/31/2014
Child Abuse, Inappropriate discipline
Kid's First
10/30/2015
Paper towels, soap not available to children
Kid's Kompany Child Care and Learning Center
4/6/2015
Facility out of Ratio
Kidstreet Daycare
3/7/2014
3-year-old left outside for an hour
Kids R Kids
1/9/2014
Humiliating discipline techniques
Kidville Daycare
4/21/2015
Unpaid electric bill
Kidville Daycare
11/18/2014
Unpaid electric bill
Kidville Daycare
8/3/2015
Unpaid electric bill
Kidville Daycare
1/19/2016
Unpaid electric bill
Kidz Choice
2/3/2016
Facility out of ratio; Mixed age groups
Kidz Choice
4/15/2015
Inaccurate records; Inadequate care
Kidz Choice
11/3/2015
Facility out of ratio
Kidz Choice
11/3/2015
Children not fastened in seat belts
Kidz in Action
1/2/2014
Unpaid electric bill
Kidz in Action
1/16/2014
Unpaid bills; safety hazards
Kidz in Action
1/28/2014
Unpaid bills
Kidz in Action
3/31/2014
Unpaid bills
Kidz in Action
5/27/2014
Inaccurate records; Inadequate care
Kidz in Motion
1/20/2016
Unpaid electric bill
Kidz in Motion
3/29/2016
Child left unsupervised
Kidz in Motion
3/31/2016
Lost child, found 2 hours later
Kidz in Motion
12/29/2015
Basement flooded, broken heater
Kidz University Learning Center
8/13/2014
Unpaid electric bill
Kidz University Learning Center
9/9/2015
Facility out of ratio
Kim Kohler
8/3/2015
Unlicensed Facility
Kinder Care Learning Centers
7/8/2014
Gave child extra dose of medication
Kinder Care Learning Centers
8/10/2015
Locking children in bathroom
Kinder Care Learning Centers
8/18/2014
Child left outside unsupervised
Kinder Care Learning Centers
5/14/2015
Facility out of ratio
Kinder Care Learning Centers
4/3/2014
Child left in van
Kirkwood Children's House
6/4/2015
Children left unsupervised in bathroom, inappropriate touching takes place
Knowledge Universe Education
9/23/2015
Child left without competent adult supervision
Knowledge Universe Education
2/3/2014
Facility out of ratio
Knowledge Universe Education
6/4/2015
Child left alone in classroom
Knowledge Universe Education
7/16/2014
Dirty floors
Knowledge Universe Education
10/7/2015
Naptime incident
Koelling, Jeanne
9/29/2014
Operating without a license
Krayola Kidz
10/23/2014
Child injured in daycare vehicle; 19 total substantiated violations
Kunkel, Victoria
10/6/2014
Operating without a license
Lakeside Children's Academy
1/14/2016
Baby left unsupervised
Lamb's Bride Child Care Center
3/2/2016
Abuse; Humiliating discipline
Lamb's Bride Child Care Center
4/23/2015
Parents not notified of injury
Lamb's Bride Child Care Center
7/15/2014
Injury to child's face, inconsistent with "fall" as stated; 15 total violations
Lamb's Bride Child Care Center
10/13/2015
Facility has mice
Learning Days
7/17/2015
Facility out of ratio
Learning Days
7/20/2015
Children sleeping on floor
Lemay Child and Family Center
4/24/2014
Child left unsupervised
Lisa, Lesh
7/2/2014
Caring for more than four (4) unrelated children at one time
Linda Light
3/26/2014
Uncooperative during inspection
Little Shoes on the Move
7/23/2014
Unpaid electric bill
Little Arrows
1/15/2015
Spaking incidents
Little Arrows
1/20/2015
Unpaid rent
Little Disciples Child Development Center
7/24/2014
Unpaid electric bill
Little Disciples Child Development Center
11/21/2014
Unpaid electric bill
Little Guppy Child Development Center
9/10/2014
Child not restrained in child seat
Little Learners Daycare
3/18/2014
Teacher yells at children; Facility out of ratio
Little Learners Academy
2/26/2015
Physical punishment used
Little Learners of Florissant
1/27/2016
Facility out of ratio
Little Learner's of St. Peters
4/29/2014
Mixed age groups
Little Learner's of St. Peters
6/23/2014
Facility out of ratio; Mixed age groups
Little Steps Preschool and Learning Center 3
10/28/2014
Child loses finger in doorway
Logan, Clara
1/6/2015
Ratio
Logan, Clara
12/3/2014
Ratio
Loving Hearts Daycare
12/1/2014
Unpaid electric bill
Magical Adventures Learning Center
5/1/2015
Teacher grabs child by arm
Magical Moments Child Learning Center
5/5/2015
Facility out of ratio
Magical Moments Child Learning Center
9/3/2015
Unpaid electric bill
Many Miracles Childcare
3/20/2014
Child restrained in car seat
Many Miracles Childcare
4/17/2014
Facility out of ratio
Mary Margaret Daycare and Learning Center
1/9/2015
Unpaid electric bill
Mary Margaret Daycare and Learning Center
1/15/2015
Improper drivers license for transportation of children
Mary Margaret Daycare and Learning Center
6/10/2014
Non-constructive disciplinary measure used
Mary Margaret Daycare and Learning Center
7/10/2015
Unpaid electric bill
Mary Margaret Daycare and Learning Center
9/22/2014
Facility out of ratio
Mary Margaret Daycare and Learning Center
10/29/2014
Improper drivers license for transportation of children
Mary Margaret Daycare and Learning Center
12/10/2014
2-year-old left unsupervised
Mary Margaret Daycare and Learning Center
1/2/2014
Facility does not have director
Mary Margaret Daycare and Learning Center
1/9/2015
Facility out of ratio
Mary Margaret Daycare and Learning Center
1/27/2014
Cleaning instead of watching children; Facility does not have a director
Mary Margaret Daycare and Learning Center
3/2/2015
Facility out of ratio
Mary Margaret Daycare and Learning Center
5/28/2015
Incident sexual in nature due to lack of supervision
Mary Margaret Daycare and Learning Center
6/12/2015
Lack of supervision
Mary Margaret Daycare and Learning Center
6/23/2014
Facility does not have director
Mary Margaret Daycare and Learning Center
9/24/2015
Facility out of ratio
Mary Margaret Daycare and Learning Center
9/28/2015
Facility out of ratio
Mary Margaret Daycare and Learning Center
1/30/2014
Diet plan not followed
Mary Margaret Daycare and Learning Center
9/11/2014
Director unavailable
Maryam Childcare Development Center
1/13/2016
Leaking ceiling
Maryam Childcare Development Center
2/11/2016
Facility out of ratio
Maryam Childcare Development Center
11/5/2015
Facility out of ratio
McGee, Carrie
12/14/2015
Caring for more than four (4) unrelated children at one time withou lisence
Mehlville Activity Center
8/25/2015
Staff members working without background check
Mess Pat's Daycare
4/9/2015
Unpaid electric bill
Mess Pat's Daycare
6/11/2014
Unpaid electric bill
Monsanto Child Development Center
8/27/2015
Teacher spanks child
Moore's Day Care Academy
9/5/2014
Unpaid electric bill
Moore's Day Care Academy
1/14/2014
Children spending night at daycare
Mt. Pleasant Child Development and Enrichment Center
7/20/2015
Children dropped off at home without parent, left alone for hours; six total rule violations relating to safely releasing children
Mt. Pleasant Child Development and Enrichment Center
11/13/2015
Child left with soaking diaper
Nay Nik's Family Enrichment Center
10/9/2014
Unpaid electric bill
Neighborhood Houses at Caroline Mission
1/23/2014
Parent not notified immediately regarding child's injury
Neighborhood Houses at Caroline Mission
9/28/2015
Failure to report incident; Child left unsupervised
Neighborhood Houses at Caroline Mission
11/25/2015
Child left unsupervised
New Beginnings Christian Academy
2/9/2016
Child taken to hospital resulting from physical injuries
New Generation Enrichment Academy
1/13/2015
Unpaid electric bill
New Generation Enrichment Academy
1/15/2015
Dishonest subsidy claim
New Generation Enrichment Academy
3/12/2014
Lack of toilet paper, nourishing snack food and no sheets on cots
New Generation Enrichment Academy
9/5/2014
Unpaid electric bill
New Generation Enrichment Academy
12/11/2014
Unpaid staff; Lack of supervision
Next Generation Child Development Center
6/29/2015
Lack of toilet paper
Next Generation Child Development Center
9/9/2014
Unclean facility
North County Children's Academy
2/17/2014
Child abuse
North County Children's Academy
7/7/2014
Facility out of ratio
Noels Knowledge Daycare Center
2/9/2015
Temperature below state-required range
Noels Knowledge Daycare Center
2/27/2015
Temperature below state-required range; Space heater being used; Facility out of ratio;
Noels Knowledge Daycare Center
3/5/2015
Temperature below state-required range
Noels Knowledge Daycare Center
4/28/2015
Tobacco use around children; Facility is out of ratio; Mixed-age violation; Temperature below state-required rang; Space heater being used; Child left without competent adult supervision
Nolan, Elisha
2/28/2014
Unlicensed facility
One to Grow On
10/2/2014
Facility out of ratio
Parent University
9/28/2015
Over capacity
Parkway Academy
7/13/2015
No competent adult supervision: Facility is out of ratio
Patterson Preschool
4/3/2014
No working telephone
Patterson Preschool
3/10/2014
Improper billing
Patterson Preschool
11/17/2014
Unpaid electric bill
Pebbles Little People
10/30/2014
Parent not notified immediately regarding child's injury; Lack of medical records/report of injury
Pebbles Little People
1/6/2016
Facility does not have director
Pebbles Little People
2/3/2016
Child restrained in car seat
Pebbles Little People
7/15/2015
Unauthorized person around children
Peers Unlimited Daycare
2/18/2014
Children left in van without adult supervision; Improper drivers license for transportation of children
Perfect Gift Nursery
4/30/2015
Physical punishment; Child left unsupervised; Unclean diaper table; Noone in charge
Perfect Gift Nursery
1/24/2014
Parents not notified regarding child's accident
Perfect Gift Nursery
4/25/2014
Teacher pulls knife on parent
Perfect Gift Nursery
6/18/2014
Facility out of ratio
Perfect Gift Nursery
7/31/2014
Facility out of ratio; Six other substantiated complaints
Peters, Kathi
8/31/2015
Unlicensed facility
Pioneer Child Care
1/28/2014
Temperature below state-required range
Playhouse of the Holy Familly
1/13/2015
Facility out of ratio
Playhouse of the Holy Familly
8/6/2015
Two staff members sleeping on job; Parent unable to access child; Children left unsupervised
Playtime Childcare Learning Center
6/5/2015
Speeding, children not wearing seatbelts
Playtime Childcare Learning Center
1/6/2016
Minor traffic accident with child on van; Child not restrained by seat belt
Precious Children's Learning Academy
2/24/2014
Child found outside alone, police called
Precious Days Learning Academy
11/13/2015
Child falls off changing table
Precious Days Learning Academy
9/10/2014
Child walks home alone
Precious Love Academy and Daycare
7/30/2014
Child injures self, staff doesn't notice; Staff fails to contact parent/gaurdian regarding injury
Prime Time Daycare
10/1/2015
Facility out of ratio
Queens and Kings Learning Center
1/26/2016
Licensing process
Queens and Kings Learning Center
2/5/2016
Licensing violation
Restoration Temple
4/4/2014
Facility out of ratio
Restoration Temple
7/28/2015
Facility out of ratio
Rich and Little Preschool
3/30/2015
Children left without competent supervision; Caregivers incapable of handing emergency situation; Medication administered incorrectly; Unsafe playroom environment.
Rich and Little Preschool
9/22/2015
Parents not notified immediately regarding accident
Rising Stars Academy
6/22/2015
Children have access to areas not approved for child care
Rising Stars Academy
7/8/2015
Teacher hits child
Robins Nest Daycare and Learning Center
10/2/2015
Child left unsupervised; Facility is out of ratio
Rumley, Barbara
9/21/2015
Teacher hits child
Sacred Hearts Daycare
2/29/2016
Fire at facility; Unclean, unfinished play area
Sacred Hearts Daycare
12/21/2015
Over capacity
Samantha's Learning Center
10/19/2015
Unpaid electric bill
Samantha's Learning Center
4/14/2015
Over capacity
Samantha's Learning Center
4/14/2015
Using an unlicensed facility
School house Rock Daycare
1/21/2015
Unpaid electric bill
School house Rock Daycare
9/22/2015
Unpaid electric bill
School house Rock Daycare
12/18/2014
Unpaid electric bill
Shapes and Colors Daycare
9/17/2015
Unpaid electric bill
Shaw Area Children's Center
7/30/2015
Failure to conduct fire drill
Shu Fang and Dah Yun Hwang
11/26/2014
Unlicensed facility
Small World Blessing
10/21/2014
Child left unsupervised; Mixed age groups
Smith, Elisa
9/15/2014
Unlicensed facility
Spirit and Truth Daycare
1/14/2014
Child gets on wrong van
St. Anthony's Daycare
4/29/2015
Child fed wrong breast milk
St. Charles Community College Dev. Center
8/20/2014
Child left unsupervised; Parent not notified in timely manner
St. Charles Community College Dev Center
6/2/2015
Fed child wrong breast milk
St. Louis Children's Hospital
8/27/2015
Mixed age groups
St. Louis Transitional Hope House
7/8/2014
Humiliating discipline technique
St. Martin's Child Center
9/18/2015
Child released to unauthorized person
St. Mary's Special School for Exceptional Children
6/24/2015
Inappropriate discipline technique
St. Mary's Special School for Exceptional Children
12/21/2015
Child left unsupervised
St. Phillips United Church of Christ
6/8/2015
Inappropriate discipline technique
Star Light Child Care
10/8/2015
Roaches throughout the facility
Stella Maris Child Center
3/19/2014
Teacher grabs child by hair
Step Above Learning Center
8/26/2014
Unclean facility; Mixed ages
Step Above Learning Center
9/2/2014
Improper drivers license for transportation of children
Step Above Learning Center
11/7/2014
Unclean facility; Fire hazards
Strawberry International School of Bridgeton
2/25/2015
Unpaid electric bill
Strawberry International School of Bridgeton
3/13/2015
Unpaid electric bill
Strawberry International School of St. John
1/8/2015
Improper filing of child's information
Strawberry International School of St. John
2/7/2014
Humiliating discipline techniques
Strawberry International School of St. John
6/2/2015
Facility out of ratio; Inaccurate records kept
Strawberry International School of St. John
7/27/2015
Inaccurate records
Strawberry International School of St. John
8/3/2015
Unclean facility; Fire hazards
Stuckenschneider, Kari
2/20/2015
Unlicensed facility
Sunshine Preschool and Child Development Center
4/29/2015
Facility out of ratio
Sunshine Preschool and Child Development Center
11/18/2014
Facility out of ratio; Lack of supervision
Teacher's Loving Children Child Care Development Center
8/9/2014
No director on site; No records provided
Teacher's Loving Children Child Care Development Center
12/12/2014
Unpaid electric bill
Teacher's Loving Children Child Care Development Center
9/16/2015
Unpaid electric bill
Teacher's Loving Children Child Care Development Center
9/23/2014
Unpaid electric bill
Tendercare Learning Center
4/21/2015
Facility out of ratio
Tendercare Learning Center
4/15/2015
Mixed age groups
Tendercare Learning Center
4/14/2014
Mixed age groups
Tendercare Learning Center
10/6/2015
Physical punishment
Tendercare Learning Center
7/11/2014
Child left unsupervised
The Centre at Conway
3/6/2014
Humiliating discipline techniques; Hazardous items accessible to children; Staff lacking knowledge of how to care for child's specific needs
The Children's Learning Center
4/9/2015
Unclean facility
The Children's Learning Center
12/11/2014
Lack of planning/record keeping for child
The Flance Early Learning Center
10/22/2015
Facility out of ratio
The Goddard School
12/2/2015
Inappropriate disciplinary measures
The Goddard School
2/18/2014
Alcoholic chocolates given to children by parent
The Goddard School
2/26/2014
Children permitted to bite each other
The Goddard School
7/15/2015
Child left unsupervised on playground
The Goddard School
8/29/2014
Child left unsupervised
The Goddard School
10/8/2014
Breast milk fed to wrong child
The Goddard School
11/12/2014
Teacher threatens child
The Tree House Learning Center
9/19/2014
Parent not immediately notified of injury
Tiny Town Enrichment Center
2/25/2014
Facility out of ratio; Mixed age groups
Today's Children of Wildwood
11/6/2014
Parent finds child alone in closed, dark room
Tots to Toddlers and Beyond
3/6/2014
Unclean diaper table; Facility too cold
Tots to Toddlers and Beyond
10/20/2014
Unclean diaper table; Mixed age groups
Tots to Toddlers and Beyond
10/31/2014
Unclean diaper table; Mixed age groups
Toyland Day Nursery
11/12/2014
Facility out of ratio
Training Up A Child
1/13/2016
Water in basement
Trinity Child Development Center
1/15/2015
Unpaid electric bill
Trinity Child Development Center
5/12/2015
Unpaid electric bill
Trinity Child Development Center
9/5/2014
Unpaid electric bill
Trinity Child Development Center
10/30/2015
Unpaid electric bill
Urban League of Metro St. Louis
2/18/2014
Child released to unauthorized person
Urban League of Metro St. Louis
3/7/2016
Teacher pushes child's head down on cot, causing busted lip
Urban League of Metro St. Louis
6/4/2015
Two children left alone outside; Facility is out of ratio
Urban League of Metro St. Louis
6/9/2015
Four-year-old child forced to expose themselves to class as punishment
Varie's Childcare and Learning Center
4/9/2014
Teacher hits child
Washington University Family Learning Center
6/3/2015
Child fed wrong breast milk
Washington University Family Learning Center
8/15/2014
Children get stuck in elevator after teacher leaves them inside
Washington University Family Learning Center
10/6/2015
Mixed age groups
Webster Child Care Center
8/21/2014
Child transported to hospital with serious injuries
Wee Care Child Development Center
4/8/2014
Child scratched in face by another child
Wee Care Child Development Center
7/20/2015
Facility out of ratio
West County Day School
6/19/2014
Child left unsupervised; Facility is out of ratio
West County Day School
2/20/2015
Physical punishment; Humiliating discipline technique
West County Day School
3/16/2015
Child left alone on playground
West County Day School
5/11/2015
Child left in van
Whelan, Nancy
9/10/2014
Unlicensed facility
YMCA Edward Jones Early Childhood Center
8/18/2014
Two children left unsupervised
YMCA Monsanto Branch Early Childhood Education
11/7/2014
Two-year-old left alone outside
YMCA South County Branch Forder Elementary
11/16/2015
Teacher high on marijuana
YMCA St. Charles Branch
3/18/2014
Child cared for in unapproved space
YMCA St. Charles Branch
10/29/2014
Child suffers injuries, parents aren't notified
YMCA West County Branch
3/27/2015
Naptime violation
YMCA West County Branch
12/22/2014
Child leaves facility, walks down Big Bend Blvd.
Young Einstein Child Care Center
6/15/2015
Parents not notified of injury
YMCA St. Charles Branch
5/23/2014
Child found sleeping on ground
Young Women's Christian Association of Metropolitan St. Louis (YWCA)
1/7/2015
Teacher hits, threatens child
Young Women's Christian Association of Metropolitan St. Louis (YWCA)
1/15/2015
Teacher pinches student
Young Women's Christian Association of Metropolitan St. Louis (YWCA)
1/2/2015
Teacher locks child in bathroom
Young Women's Christian Association of Metropolitan St. Louis (YWCA)
4/24/2014
Teacher pinches students
Young Women's Christian Association of Metropolitan St. Louis (YWCA)
7/29/2015
Medication violations
Young Women's Christian Association of Metropolitan St. Louis (YWCA)
10/28/2014
Child left unsupervised
Young Women's Christian Association of Metropolitan St. Louis (YWCA)
3/4/2015
Teacher pulls, carries student by arm/leg
Young Women's Christian Association of Metropolitan St. Louis (YWCA)
12/17/2015
Failure to report abuse
Zion Lutheran Preschool
9/14/2015
Teacher throws tissue box at child
Section for Child Care Regulation
Division of Regulation and Licensure
Missouri Department of Health and Senior Services
PO Box 570
Jefferson City, MO 65102-0570
Phone: 573-751-2450
Fax: 573-526-5345
Email: info@health.mo.gov
Section for Child Care Regulation
Division of Regulation and Licensure
Missouri Department of Health and Senior Services
PO Box 570
Jefferson City, MO 65102-0570
Phone: 573-751-2450
Fax: 573-526-5345
Email: info@health.mo.gov