This is an archived article and the information in the article may be outdated. Please look at the time stamp on the story to see when it was last updated.
ST. LOUIS, MO- Sen. Claire McCaskill (D- MO.) has begun drafting a bill that would require professional sports teams to pay back public funds if they prematurely leave their hometown. The idea for the bill comes after Rams owner Stan Kroenke announced he will be moving the team to Los Angeles.
McCaskill said Sen. Roy Blunt (R- MO) has expressed interest in co-sponsoring the bill.
McCaskill spoke with Commissioner Roger Goodell the night before the Tuesday owner's vote, after almost a year of pressuring the NFL to keep the Rams in St. Louis.
According to our partners at the St. Louis Post-Dispatch, McCaskill called plans to spend $400 million in local and state tax dollars on a $1.1 billion St. Louis riverfront stadium a "massive" public investment, and the region's second, following construction on the Edward Jones Dome itself.
Instead, the NFL approved Kroenke's request to move the Rams back to Los Angeles, where they played before bringing the team to St. Louis in 1995.
McCaskill said she was confident that the NFL used excuses to turn down the new stadium project.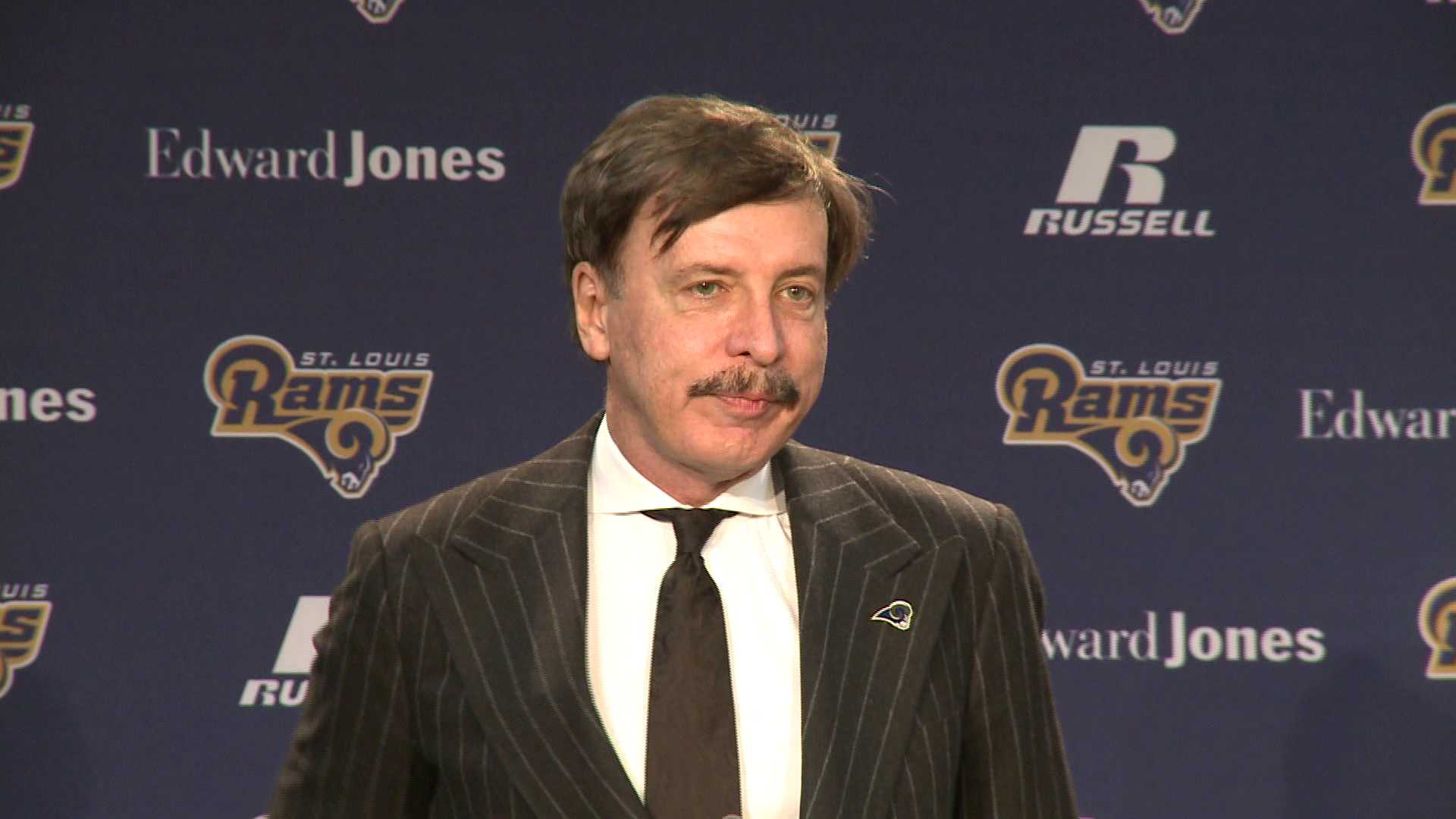 "There's no question in my mind that, years ago, Stan Kroenke made up his mind he was going to L.A.," McCaskill said.
McCaskill said she's not being vindictive. "I have a chance to make sure no other community will get treated like St. Louis," she said. "The heart of the NFL isn't just in the mega media markets."
"There's a lot of things to look at," McCaskill said, referencing the intrigue by others to examine how Kroenke won NFL approval in leaving Missouri.