This is an archived article and the information in the article may be outdated. Please look at the time stamp on the story to see when it was last updated.
KIRKWOOD, MO (KTVI) - Kirkwood police say they have captured 19-year-old murder suspect Nicholas Lunceford. He was arrested Tuesday night at a motel in the 8700 block of Watson in the Village of Marlborough in South St. Louis County.  Lunceford is a suspect in the death of 18-year-old Brandon Richards of Kirkwood.  A handgun was in Lunceford's possession at the time of the shooting.  He is being held on a $200,000 cash bond.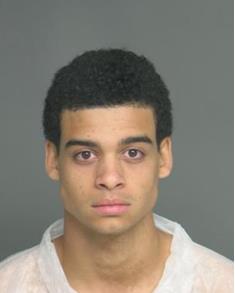 Police say the suspect shot and killed Brandon Richards during a marijuana sale at Lunceford's home on Pleasant. He was with Kenan Miller at the time.  According to a release from the Kirkwood Police Department Lunceford is being charged with one count of murder 2nd degree, one count of armed criminal action, and one count of attempted delivery, distribution or sale of a controlled substance.
Keenan Miller, 18, has also been charged with 2nd degree murder, armed criminal action, and attempted delivery/distribution of a controlled substance.  Police say he was present when Richards was mortally wounded.
A bond of $100,000 cash only was assigned. Miller was transferred to the St. Louis County Jail.