This is an archived article and the information in the article may be outdated. Please look at the time stamp on the story to see when it was last updated.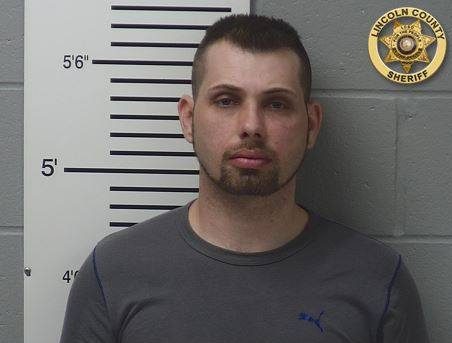 TROY, MO (KTVI) – A man with multiple convictions in Michigan involving sex crimes against children was arrested earlier this week in Moscow Mills and faces new child pornography charges.
According to the Lincoln County Sheriff's Office, detectives with the St. Charles County Internet Crimes Against Children division launched an investigation in November 2016 into an unknown computer suspected of promoting child pornography via a peer-to-peer network.
Investigators traced the computer to the town of Moscow Mills and alerted local authorities.
Lincoln County deputies and officers with the Moscow Mills Police Department obtained and executed a search warrant on the home of Charles Liley, located in the 1200 block of Elm Tree Common Court. Authorities seized Liley's computer for a forensic examination.
During the subsequent search of Liley's computer, investigators found several images of child pornography. They also discovered pictures–produced by Liley–showing a child under the age of 12 performing sexual acts.
Deputies said Liley later admitted that on March 20 he made a minor perform sex acts on him while he took pictures of her.
The Lincoln County Prosecuting Attorney's Office charged Liley with first-degree promoting child pornography, sexual exploitation of a minor, use of a child in sexual performance, and statutory sodomy of a child under 14. Liley remains in custody at Lincoln County Jail under a $500,000 cash-only bond. He's not allowed any contact with the victim's family or any minor under the age of 18.
Prosecutors in Michigan said Liley has numerous child sex convictions in the state. In 2000, he was convicted of three counts of first-degree criminal sexual conduct with a person under the age of 13. And in 2007, Liley was convicted of failing to register as a sex offender in Michigan.