This is an archived article and the information in the article may be outdated. Please look at the time stamp on the story to see when it was last updated.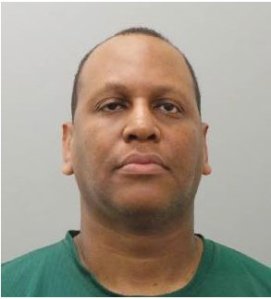 WEBSTER GROVES, MO (KTVI) - A Hixson middle school Spanish teacher has been suspended. Robert Wilson, 46, is charged with a felony count of promoting prostitution.
The St. Louis County Police Department's probable cause statement says that Wilson aided a woman to exchange sex for money. They say he provided her with security, transportation, used some of the money she earned and helped her post ads for customers.
The crime is alleged to have occurred on on January 20 in the 1800 block of Bowles Avenue in Fenton. That address happens to be near two hotels.
A warrant was issued for his arrest.  Wilson was charged on July 18th and booked into St. Louis County Jail on August 3rd. He was released after posting bond on August 18th.
The suspect lives in the Tower Grove area of south St. Louis. He has been a Webster Groves School District employee since 1999
A letter sent to parents states:
Dear Hixson Parents and Guardians:

I am writing today to let you know that Spanish teacher Robert Wilson will be out for an indefinite period of time starting with the beginning of the school year. The district has hired highly qualified staff to take his place in the classroom. Please know that Hixson administrators will work closely to help ensure that students in these classes succeed academically.

We will keep you informed with any updates regarding this situation. If you have any questions, please call me at 963-XXXX. Thank you for your care and support.

I will be on maternity leave shortly, please feel free to contact Dr. Pam Retzlaff, who is serving as substitute principal at Hixson in my absence. I will be keeping in touch with Dr. Retzlaff and our administrative team.

Sincerely,
Dr. Stacie Smith
Principal