This is an archived article and the information in the article may be outdated. Please look at the time stamp on the story to see when it was last updated.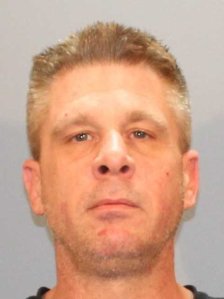 MILLSTADT, IL – A Millstadt man is charged with attempted murder after an incident Thursday at a local restaurant.  Around 9:40pm on October 18, 2018, Millstadt Police responded to a 9-1-1 call at Reinhardt's Restaurant on West Madison Street for a fight in progress.  An officer located a suspect inside and took him into custody.
An elderly male victim was located outside the restaurant with multiple injuries and was taken to a local hospital. He has since been released.
Millstadt Police and the St. Clair County Sheriff's Department investigated. On October 20, Wesley H. Reinhardt, 45, was charged with six felonies by St. Clair County State's Attorney Brendan Kelly. Charges include Attempted Murder and five counts of Aggravated battery.
Charging documents allege that Reinhardt struck the victim in the head with a shovel, repeatedly struck him, and also wrapped his arm around the victim's neck and applied pressure. All of this happened at Reinhardt's Restaurant.
Bond was set at $750,000. Reinhardt remains in custody at the St. Clair County Jail.
Millstadt police won't disclose the relationship between the defendant and the victim, but say that this was not a domestic situation. The investigation is ongoing.