This is an archived article and the information in the article may be outdated. Please look at the time stamp on the story to see when it was last updated.
ST. LOUIS, MO (KTVI)-The 12-year-old girl reported missing from St. Louis city has been found safe.
Family and friends sought the public's help locating Hope Mason after she was last seen getting off of a bus near Lee & Euclid Avenue on Wednesday, April 5th. Less than 24 hours later, Hope was located by officers with the St. Louis Metropolitan Police Department.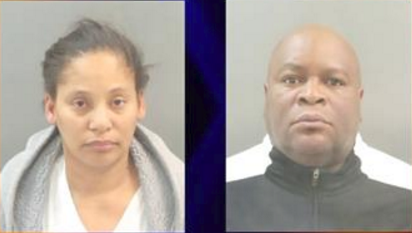 According to court documents, the child said she didn't want to return home because her aunt and uncle, Edris Griffin and her husband Leslie, had been abusing her for the last six years.
The couple has been charged with child abuse.
Mrs. Griffin lost four of her children when they drowned in the Meramec River during a church outing in 2006.
Court documents indicate the couple would hit the victim with extension cords and belts. Records also revealed she had been sprayed with bleach, causing chemical burns. The couple would also tie the child's hands and feet behind her back and leave her on the floor overnight.
Relatives confirmed witnessing the abuse and the defendants admitted to the abuse.
The Griffins have four other surviving biological children.
Hope is 5'4" and weighs 100 pounds.
Related stories: Aunt, uncle charged with abuse after 12-year-old runs away
The '4 Angels March' to honor children killed at picnic 9 years ago
Family, Friends Remember 4 Kids Who Drowned During Church Outing