This is an archived article and the information in the article may be outdated. Please look at the time stamp on the story to see when it was last updated.
ST. LOUIS COUNTY, MO – The St. Louis County Police Department has issued a missing endangered advisory for teenage mother and her 3-month-old child. Police say the pair, 16-year-old Trameeya Carter and her child Livyua Carter were last seen at the North Hanley MetroLink Station Sunday. They were supposed to meet the child's father Juwan Clark in Illinois.
Trameeya has not returned to her guardian's home in north St. Louis County or been in contact with anyone.
Police believe Trameeya may still be with the baby's father, raising concerns about the care for 3-month-old Livya Carter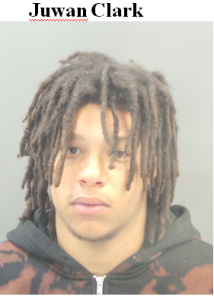 If you have seen Trameeya or know her whereabouts, please call 911 or the St. Louis County Police Department at 636-529-8210.