This is an archived article and the information in the article may be outdated. Please look at the time stamp on the story to see when it was last updated.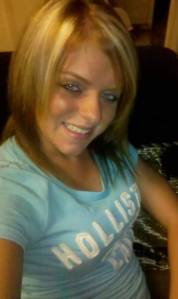 MARION, IL – The Williamson County Sheriff's office is asking for help to locate a missing woman. Police say Jeannie Schuur, 22, was last seen by a friend early Saturday morning. She is listed in Illinois and nationwide databases as a missing or endangered Person.
Schuur walked away from a friend's home on Modesto Road near the intersection of Route 13 and Spillway Road. A neighbor reports seeing Jeannie walking eastbound on San Francisco road at about 7:00 AM that morning.
Jeannie is described as a 22-year-old woman, 5′ tall and weighs about 100lbs. She has blue eyes and blond hair.
Family members say Jeannie was last seen wearing a dark blue hoodie with white writing, white sweat-pants, red slip-on shoes, and carrying a red purse. She does not have her cell phone.
Anyone with information on Jeannie's whereabouts is asked to contact the Williamson County Sheriff's Office at 618-997-6541.