This is an archived article and the information in the article may be outdated. Please look at the time stamp on the story to see when it was last updated.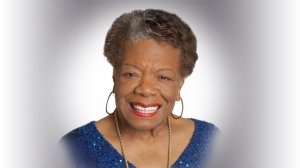 ST. LOUIS (AP) _ The St. Louis childhood home of late poet Maya Angelou is up for sale.
With a listed price of $159,000, the 1,100-square-foot place at 3130 Hickory St. was Angelou's home for her first three years and, after her death in 2014 at the age of 86, was given local landmark status.
The three-bedroom, three-bathroom dwelling is 129 years old.
The home belonged to Angelou's maternal grandparents when she was born as Marguerite Johnson in 1928. As a child, Angelou and an older brother were sent to live with a paternal grandmother in Arkansas after their parents' marriage collapsed.
Angelou went on to become one of the first black women to enjoy mainstream success as an author and thriving in virtually every artistic medium.