This is an archived article and the information in the article may be outdated. Please look at the time stamp on the story to see when it was last updated.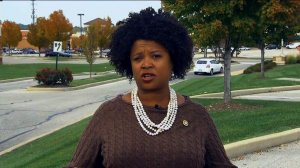 JEFFERSON CITY, Mo. (AP) _ Two Missouri lawmakers are clashing after one accused the other of giving her an unwanted hug and calling her "boo," which the other forcefully denied.
Sen. Maria Chappelle-Nadal on the Senate floor Tuesday accused Rep. Joshua Peters of grabbing her and giving her a "forceful embrace" earlier in the day. She says he harassed her and she won't tolerate it.
Peters in a statement said he didn't touch Chappelle-Nadal or call her "boo," a term sometimes used to refer to a girlfriend or boyfriend.
Peters says he will sue Chappelle-Nadal if she continues to make what he described as false statements.
Peters says they're not friends.
Both are St. Louis-area Democrats.