This is an archived article and the information in the article may be outdated. Please look at the time stamp on the story to see when it was last updated.
[protected-iframe id="ba59ab680a855443dfdb1aea4ab9467b-29519413-15158773″ info="http://kfvs12.images.worldnow.com/interface/js/WNVideo.js?rnd=460189;hostDomain=www.kfvs12.com;playerWidth=770;playerHeight=433;isShowIcon=true;clipId=11759141;flvUri=;partnerclipid=;adTag=News;advertisingZone=;enableAds=true;landingPage=;islandingPageoverride=false;playerType=STANDARD_EMBEDDEDscript;controlsType=fixed;galleryType=wnstory;galleryId=29770009″ ]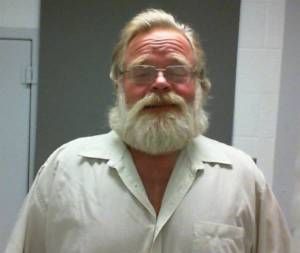 CAPE GIRARDEAU, Mo. (AP) – A southeast Missouri man who has portrayed Santa Claus at events has been accused of sexually abusing a child.
Online court records show 55-year-old Jeffrey B. Moffat of Jackson is charged with one count of statutory rape with a person under the age of 14 and one count of statutory sodomy involving a person under the age of 14.
KFVS-TV reports Moffat's being held on $50,000 cash bond. A lawyer assigned to represent Moffat didn't immediately return a call seeking comment Thursday. The charges say the alleged abuse occurred at Moffat's home.
Moffat has portrayed Santa Claus for the Iron Mountain Railway in Jackson.
Cheryl Huffman, president of the Iron Mountain Railway, told KFVS she believes Moffat is innocent and calls him a "valuable volunteer."
___
Information from: KFVS-TV, http://www.kfvs12.com