This is an archived article and the information in the article may be outdated. Please look at the time stamp on the story to see when it was last updated.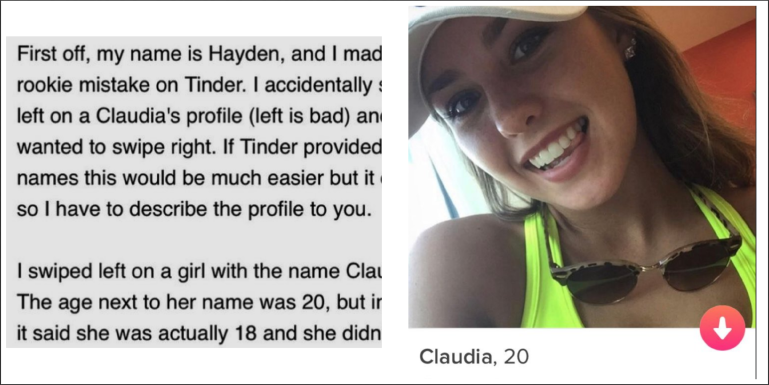 SPRINGFIELD, Mo. – It's a modern twist on the Cinderella story, as a Missouri State University student strives to find a missed Tinder connection by emailing nearly two dozen women on campus with the same name.
The young man at the center of the story, freshman Hayden Moll, says he was perusing the dating app Tinder when he accidentally swiped left on a profile for a woman named "Claudia" instead of swiping right. You see, Tinder users both have to swipe right on each other's profiles in order to connect and start messaging one another.
When Moll swiped left, he thought he missed his chance to contact Claudia, until he remembered her profile said she was also a student at Missouri State.
Since MSU is a public university, every school email address is a public record. With only a first name to go by, Moll found 22 Claudias in the MSU email database. He emailed them all in the hopes one of them was the one.
Over the weekend, student Claudia Alley shared screenshots of Moll's email on Twitter and acknowledged she was the Claudia he was looking for.
THIS GUY LITERALLY EMAILED EVERY CLAUDIA AT MISSOURI STATE TO FIND ME ON TINDER pic.twitter.com/x8tQuYmj8Q

— Claud (@claudiaaIIey) January 20, 2018
There's been no word from either Alley or Moll if they, in fact, went out on a date.