This is an archived article and the information in the article may be outdated. Please look at the time stamp on the story to see when it was last updated.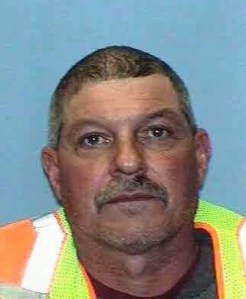 FRANKLIN COUNTY, MO (KTVI) – MoDOT workers are in mourning after one of their own was killed in the line of duty.
The accident happened on Highway 100 between Washington and New Haven Missouri. Lyndon Ebker, 55, retired after working for MoDOT for three decades, but returned to do seasonal work.
"My heart just sank he's one of those true blue people that you wish everybody was like," said MoDOT Chief Engineer Ed Hassinger.
Ebker and fellow MoDOT crew members were performing bridge maintenance work Thursday morning near Buchheit road. Ebker was working traffic control when state troopers said Norman Haimila, 80, struck Ebker.
Ebker was pronounced dead at the scene.
Haimila did not suffer visible injuries, but was taken to the hospital to be checked out. He was driving a VW Passat.
Sgt. Al Nothum of the Missouri Highway Patrol said the cause of the accident was under investigation. Authorities said distracted driving is the number one reason for crashes in Missouri; troopers see it all the time.
"People are on their cell phone, they're texting, they're looking at their GPS, they're reading, they're shaving, they're putting on makeup, they're doing all things they should not be doing when they're driving," Nothum said.
Next week is National Work Zone Awareness Week. Ebker is the 132nd MoDOT worker to die on the job.
Troopers said MoDOT workers did everything they were supposed to do. They put up warning signs, flashing lights, and they had the truck with the crash cushion on the back.
Governor Nixon released the following statement:
"Our prayers and condolences are with the family and friends of Lyndon Ebker, who was killed this morning while working to keep his MoDOT coworkers and motorists safe. Lyndon Ebker was a dedicated public servant who spent 30 years as a full-time MoDOT employee, retiring in 2013 as a construction inspector. Since his retirement, he continued to serve the citizens of Missouri as a part-time maintenance worker with MoDOT.

"I call upon all drivers to be especially careful when encountering work zones or the scene of an accident. Extra caution helps to protect everyone, including the highway workers and law enforcement officers who are at these sites to help keep us safe."