This is an archived article and the information in the article may be outdated. Please look at the time stamp on the story to see when it was last updated.
ST. LOUIS – The mother of two murdered sisters revealed what her daughters' killer said to her in court Monday.
After a quarter of a century of maintaining his innocence Reginald Clemons finally admitted he was involved in the rapes and the killings of the two young women.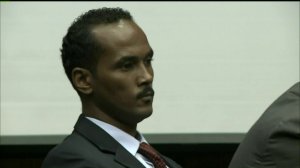 The judge did not give Clemons the death penalty, but the 5 consecutive life sentences all but guarantees he will die in prison.
Ginny Kerry,70, and the victims' mother, said Clemons apologized to her twice in court.
Ginny Kerry said, "It means a lot to me, it's not going to bring my daughters back. He's on a road to being sorry and that. I couldn't even pray for the man before, now I can. He said I'm sorry Mrs. Kerry for all I've put you through."
It all began in April 1991 when 20-year-old Julie Kerry and her 19-year-old sister Robin encountered Clemons and 3 other men on the Chain of Rocks Bridge. The sisters were raped and pushed into the river.
Former Circuit Attorney Jennifer Joyce said, "I do believe he's a monster."
For years she watched Clemons' appeals and hearings and saw people line up behind the killer believing he was indeed not guilty.
Joyce said, "I think people believed him, he's very charismatic, he's charming in a Charles Manson kind of way."
Mike Guzzi was a detective on the case. He said, "I feel relief for the victims' parents."
Ginny Kerry added, "My girls are with God, they're in heaven with the Lord and no one can hurt them again, that means everything to me."
She said she feels sorry for Clemons' parents.
She wanted prosecutors, police and victims service workers to know how grateful she is to them.