This is an archived article and the information in the article may be outdated. Please look at the time stamp on the story to see when it was last updated.
ST. LOUIS – Investigators are trying to determine what led a gunman to open fire on two utility workers in a residential neighborhood in St. Louis, killing both of them before fatally shooting himself.
Sources tell the St. Louis Post-Dispatch that the shooter was upset about an unpaid electric bill.  Family and friends of the shooter tell police that he was concerned about not paying Ameren Missouri. That could be a possible motive in the fatal shootings. They did not know why he would shoot himself.  He did not have a history of mental issues or drug abuse.
The shooter lived about a mile southeast of the scene of the shooting in the 5800 block of Highland.  Police say the gunman walked up to the two men who worked for Laclede Gas on Thursday morning and started shooting, then turned the gun on himself. Police Capt. Mary Warnecke said, "It does not appear words were exchanged."
Both Laclede Gas and the electric company Ameren Missouri pulled workers from the streets for the rest of the day as a precaution.
Police described the St. Louis shooter as black, and both victims as white, but there was no indication the shooting was racially motivated.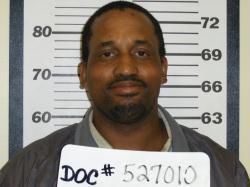 The shooter is identified as 51-year-old Clinton Willis. The workers are 27-year-old Alex Boschert and 52-year-old William Froelich.
Laclede Gas, with the help of United Way, has set up a fund to help the men's families. You'll find it at www.stl.unitedway.org/lacledegas.
Ameren Missouri released the following statement: 
"In general, Ameren Missouri does not comment on customer information due to confidentiality policies. Due to the fact that a criminal investigation has been launched into yesterday's tragic Laclede Gas employee shooting, we can tell you that an account under the name of Clinton E. Willis was not under the threat of disconnection. Our thoughts and prayers continue to be with the victims' family members and co-workers at Laclede Gas during this difficult time."