This is an archived article and the information in the article may be outdated. Please look at the time stamp on the story to see when it was last updated.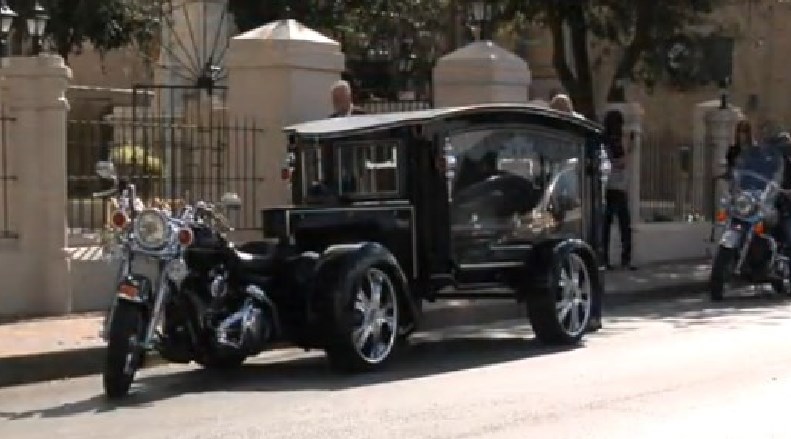 RIO GRANDE VALLEY, TX (Zach Armstrong) — A fatal accident last week claimed the life of a Brownsville motorcyclist.

Today, 56-year-old Israel Martinez Jr. got the ultimate biker send off.
A motorcycle hearse was brought in to give the biker one last ride, followed by a mix of bikers from around the area paying their respects to the Brownsville biker.
The motorcycle hearse company travels around Texas paying tribute to biker enthusiasts.
Story submitted by KVEO
By KVEO NEWSCENTER 23
Click here to watch the video.