This is an archived article and the information in the article may be outdated. Please look at the time stamp on the story to see when it was last updated.
BETHALTO, MO (KTVI) - Raamon Victor Reed, 46 of St. Louis has been charged with 1st degree murder and concealment of homicidal death.  He has been taken into custody for the murder of Tabitha Milton-Rush whose body was discovered in Bethalto Saturday morning.  Police  say that the 44 year old mother of two was shot in the head.
Tabatha's body was found near I-255 near Illinois Route 140 at around 9am on Saturday. Police say a caller reported finding a human body laying down an embankment off the highway.
Police say that Reed and the victim knew each other.  They believe that Rush was shot on  January 1st and brought to the area she was found next to the highway.
Reed was identified as a suspect early in the investigation. The Major Case Squad says he made contact with investigators after he learned he  was wanted for questioning in this case.  He showed up at the Bethalto Police department at 1am on Sunday and was held for questioning.
He remains in police custody and will be transferred to the Madison County Jail.  His bond was is set at $1,000,000.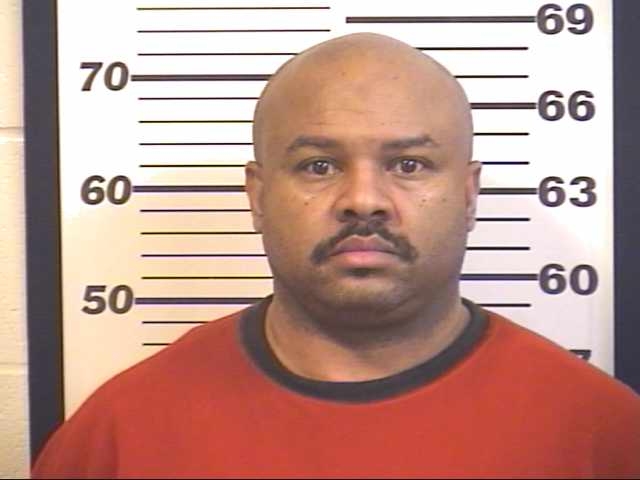 Tabitha Milton-Rush's family came to our studios on Saturday afternoon  for an interview about their missing loved one. We shared with the family the description of the body found in Bethalto and family members broke into tears over the similarities. Family members then traveled to Bethalto and met with investigators when a positive identification was made.
"She loved everybody," said Linda Woods, Milton-Rush`s mother. "She's never done nothing wrong to nobody."
While police have someone in custody so far no word on any charges .
The Major Case Squad says the facts of the case will be presented to the Madison County State's Attorney's Office on Monday. 
FOX 2's Elliott Davis spoke with the family on Saturday. He shared these thoughts:
"This was a heartbreaking first day back at work from vacation. My thoughts and prayers go out to the family of Tabatha Milton Rush.
The family from St. Louis came to our station earlier today for help finding Tabatha who they believe was simply missing. They were of course concerned. I was sent to do the interview. They provided a picture of the missing woman. Earlier the Major Case Squad had issued a press release saying the body of a woman had been discovered in Bethalto and they were trying to identify her. They provided a description and indicated that she had met with foul play.
The picture the family provided appeared to match the description on the Major Case Squad.
As I entered the room and sat down to talk to the family without the cameras on, I asked If they'd called the Major Case Squad. They hadn't. Words cannot describe the sadness in that room when they realized that the victim found in Bethalto could be their relative's.
There were more than a dozen of the Tabatha's family and friends in the room including her Mother, Sister and daughter. They seem like such a wonderful caring family who showed up hoping for the best but left fearing the worse.
The family went to the Major Case Headquarters and Police later confirmed that their loved one was indeed the murder victim found in Bethalto who had been missing since New Years Day.
This is such a tragedy for this family. Police do have some leads about a possible suspect. It's my sincere hope that her killer is found and arrested quickly. But of course nothing will bring back Tabatha the mother of 2 children who was loved so much by so many people."