This is an archived article and the information in the article may be outdated. Please look at the time stamp on the story to see when it was last updated.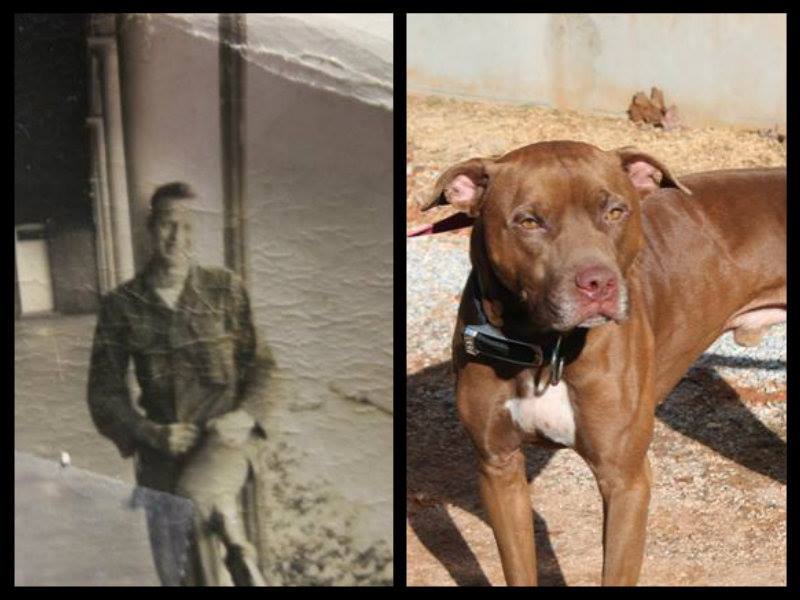 GREENVILLE, SC (WSMV) — Greenville County Animal Care's Facebook fans are embroiled in a mystery surrounding a photo found in a dog's collar.
According to the Animal Care's Facebook page, the 2-year-old pit bull, that has since been named Soldier, was brought in by Animal Control as a stray. According to the page, when workers checked the dog's collar, they found an old, battered black and white photo of a man.
Animal Care posted a photo of the dog and the photo, and the page's followers began raising some questions and making some speculations of their own.
Several Facebook users think the man in the photo is holding a knife in his right hand. Some also believe he is holding an animal carcass in his left, based on the comments posted. Others believe the man is merely sitting on a fence or railing of some kind.
The presence and the content of the photo remains a mystery, and Soldier's future is also uncertain. Animal Care said the dog is one many at the facility in need of adoption. The page says he is healthy and heartworm free.
By Dal Kalsi