This is an archived article and the information in the article may be outdated. Please look at the time stamp on the story to see when it was last updated.
ST. LOUIS (AP) _St. Louis police have released the names of two utility workers who were shot to death, along with the name of the man they say shot the workers before turning the gun on himself.
The shooting happened Thursday morning as the Laclede Gas employees were working in a residential area in St. Louis. Police on Friday identified the workers as 27-year-old Alex Boschert and 52-year-old William Froelich. Laclede Gas, with the help of United Way, has set up a fund to help the men's families. You'll find it at www.stl.unitedway.org/lacledegas.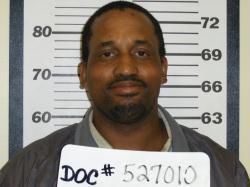 The shooter is identified as 51-year-old Clinton Willis.
Police declined to discuss a possible motive, saying only that the shooting didn't appear to be racially motivated. Willis was black and both workers were white.
Willis has a long criminal history dating more than 20 years that includes convictions on drug trafficking, assault and armed criminal action. Court records show he was sentenced to 14 years in prison in 1997.
The family of Alex Boschert released the following statement:
"Alex Boschert was a hard-working young man, who loved the outdoors and being on the farm. He treasured his family and friends. Please be respectful of the family's privacy as they grieve. We are thankful for your thoughts and prayers.
Thank you for your understanding during this difficult time."
"In general, Ameren Missouri does not comment on customer information due to confidentiality policies. Due to the fact that a criminal investigation has been launched into yesterday's tragic Laclede Gas employee shooting, we can tell you that an account under the name of Clinton E. Willis was not under the threat of disconnection. Our thoughts and prayers continue to be with the victims' family members and co-workers at Laclede Gas during this difficult time." Ameren Missouri
Related story: Report: Gunman upset over electric bill before shooting Laclede Gas employees