This is an archived article and the information in the article may be outdated. Please look at the time stamp on the story to see when it was last updated.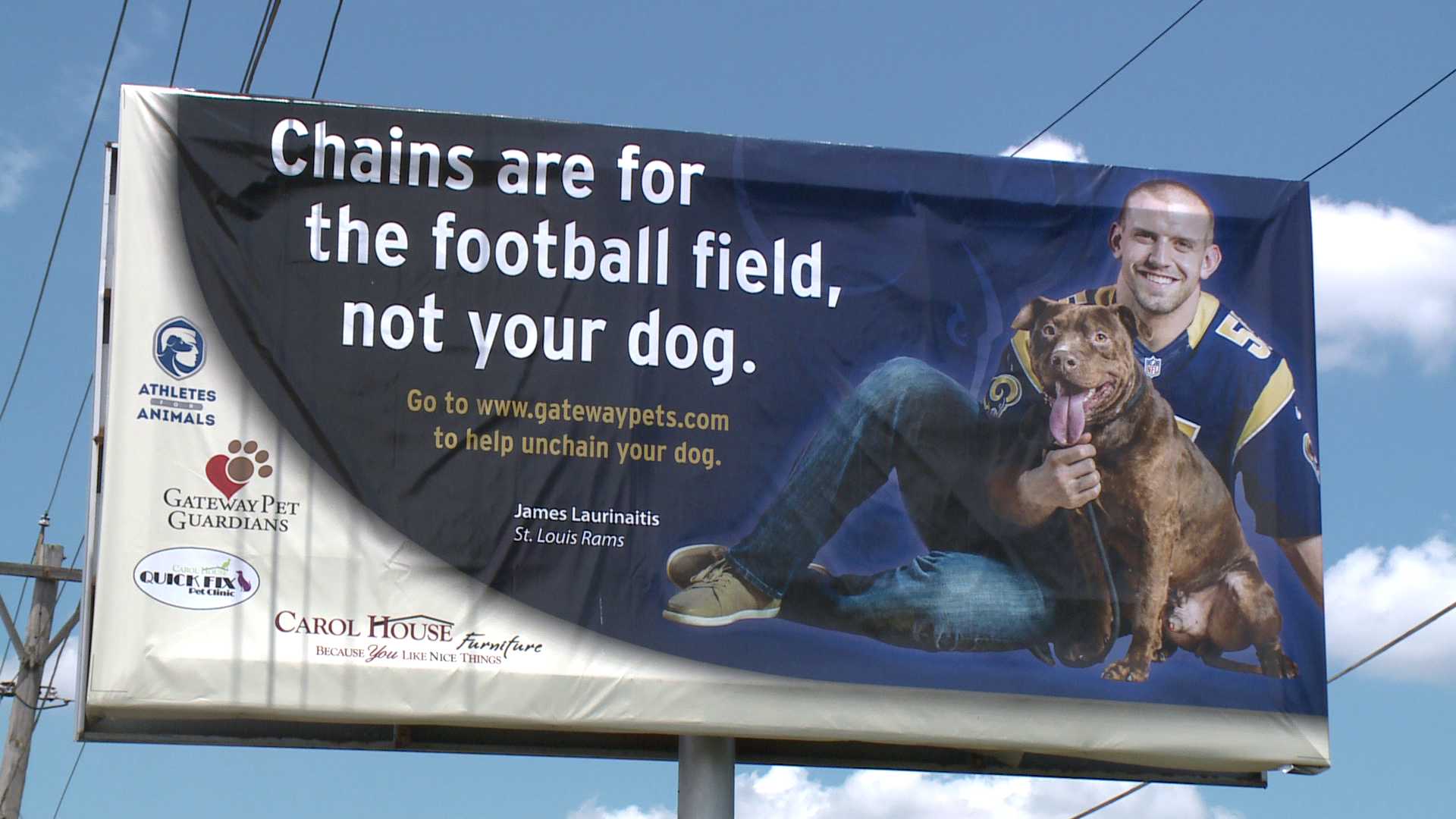 EAST ST. LOUIS, IL (KTVI) –  A new billboard targeting pet owners in East St. Louis went up Thursday.
Gateway Pet Guardians is using popular Rams and Blues players to send the message that pets are part of your family.  Rams player James Laurinaitis and Blues player Ryan Reeves are featured on the billboards.
Nine billboards in the Metro East will tell pet owners things like, "Bring  your pets inside when the temperatures aren't safe"  or remind owners to spay and neuter all pets.