This is an archived article and the information in the article may be outdated. Please look at the time stamp on the story to see when it was last updated.
ST. LOUIS, MO (KTVI)- There is a new look to two famous Saint Louis University logos, the University's fleur-de-lis and the Billiken . Both have had an update for the digital age.  SLU unveiled updated logos at Chaifetz Arena on Friday.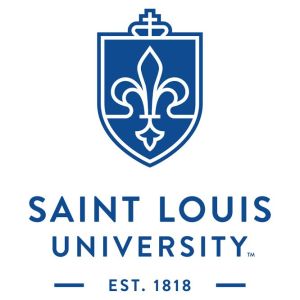 The University logo was last redesigned in 1995. It features  fleur-de-lis, used in some form since the 1920s, a cross to represents SLU's Catholic, Jesuit identity, and a shield and crown to pay homage to King St. Louis IX, namesake of the city and the University.

The Billiken logo,  last updated in the late 1990s, will now be paired with a font created specifically for SLU's exclusive use that also will appear on team uniforms. The Billiken's smile, wink, and pointy ears are still there.
The new logos were developed in partnership with the design agency, Olson, and received final approval from the University's Board of Trustees in September.