This is an archived article and the information in the article may be outdated. Please look at the time stamp on the story to see when it was last updated.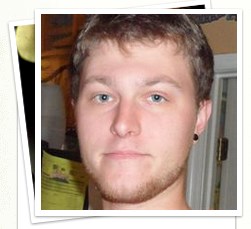 CINCINNATI, OH – An Ohio family is dealing with heroin in a way they never could have imagined. What happened to them is something some people wouldn't want to talk about publicly. But, their explanation began with a notice they put in the local paper.
Alex Hesse was born with a big family and dreams
"Nobody could beat him on the golf course nobody could beat him on the baseball field nobody could beat him on the football field he was the best" said Alex's mother Penny Hesse.
But, Alex was changed by a force his parents describe as pure evil.
"It doesn't take more than one time with heroin. One time you take it and you're hooked." said Alex's father Rick Hesse.
Heroin is the reason Alex wasn't in court today it killed him last Monday.
"Nobody wanted more than him to get better and it took over and made him a different person." said Alex's mother Penny Hesse.
Now, Alex's family is preparing his funeral watching his life flash before their eyes in dozens of pictures. But, they're not keeping quiet about how he died.  Taking the unusual step of mentioning it as part of the obituary published in the paper, written by his brother and sister.
"His brother Andrew and sister Allie wrote his obituary and felt it necessary to let other people know that this drug kills." said Penny Hesse.
"In life, one little decision can make a huge impact on not just you but also those that love and care for you. Alex had a loving and supporting family and had everything a young man could want. But drugs took ahold of his life, changed him, and destroyed so much of the hope and promise in his future. You may ask why we are sharing this personal part of Alex's life. Hopefully by making more people aware of Alex's struggle, we can shed some light on this devastating issue and work to fix a very big problem in our community. This was a wonderful life, full of hope and promise, ended far too short. If his story can help one person not make the same mistakes that Alex did, save one family from losing a loved one far too young, then sharing this tragedy will be worth it and help to add meaning to a life cut far too short. While we are sad to see him go, we are relieved that his struggle is over and now he is at peace. The family thanks all of their close friends and family that have stood by their side in support over the many years of Alex's addiction. Without each of you this family wouldn't be as strong as they are today."
"It is an epidemic, it's worse than the plague and it's wiping out an entire generation." said mother Penny Hesse.
"I don't know how we're going to stop this but we need to some how some way to stop this." said father Rick Hesse.
It's left an entire family fighting the demons of their son even after his death.
Alex Hesse was jailed on drug charges recently, and his mother went to court to ask the judge to keep him there.  She felt he would be safer behind bars until he could get treatment. He was eventually released due to overcrowding.