This is an archived article and the information in the article may be outdated. Please look at the time stamp on the story to see when it was last updated.
Update: On Saturday, the Circuit Attorney's Office charged 44 year old Laderrell Smith with the following charges: 2nd Degree Burglary, Attempt- Disarming A Peace Officer, 3rd Degree Assault/Attempt Assault on Law Enforcement Officer and Resisting/Interfering with Arrest for a Felony.
Bond was set at $45,000.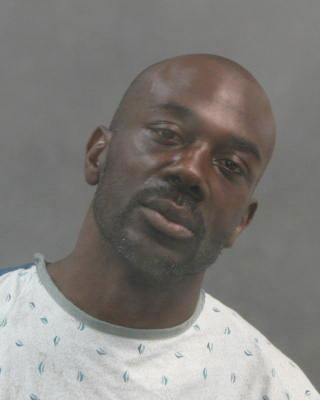 ST. LOUIS, MO (KTVI)-- A veteran off-duty officer shot a burglar breaking into his neighbor's north St. Louis home Friday afternoon. If the people living in the 5200 block of Lexington Avenue didn`t know one of their neighbors was a city police officer before, they do now and they are glad he was home.
It was about 1:30 P.M. when the off duty officer, who has been on the force for almost 25 years, heard unusual noises coming from the house next door. So he decided to have a look. That is when he saw a burglar in the house.
When he yelled something to the suspect, the burglar ran to the back of the house where he was met by the officer.
"The officer confronted the suspect and there was a struggle and the suspect tried to take the officer`s weapon," said Capt. Michael Sack, commander of the St. Louis Police Crimes Against Persons department. "The officer fired several shots, at least one struck the suspect in the (hip)."
The suspect was taken to a local hospital with non-life threatening injuries.  He was treated, released and is now in custody.
The officer was not injured and will be on administrative leave while the case is investigated.
"I think it is great that the officer was home at the time of the burglary and it makes us feel a little more safe and cautious in the area," said neighbor Yvette Parrish. "He was on-duty while he was off-duty."
Friend me on Facebook:  facebook.com/PaulSchankmanTV
Follow me on Twitter: twitter.com/PaulSchankmantv
Email me:  Paul.Schankman@tvstl.com