This is an archived article and the information in the article may be outdated. Please look at the time stamp on the story to see when it was last updated.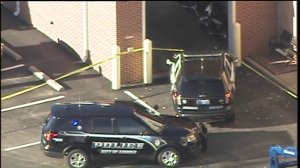 ARNOLD, MO - Sources with law enforcement confirm that a police officer has been shot near the Arnold police department. Officer Ryan O'Conner, 44, was rushed St. Anthony's hospital.
Police say the officer was shot once in the neck or head. They say he was taken to surgery, is still alive, and in critical condition.
The suspect is identified as Chad Klahs, 28.  He was pronounced dead at around 2:40pm.  Police say he died from a self inflicted gunshot wound.
Investigators responded to a burglary call in the 1800 block of Fox Point at around 1pm. They believe the Klahs stole a gun from the home. Officers heard shots in the woods as they searched for the suspect. Klahs is known to police and was located some time later at a gas station nearly a mile away. A gun was taken from the suspect when officers took him into custody.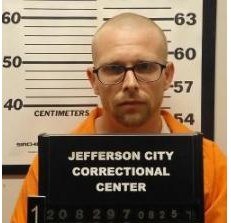 The suspect was being taken to the Arnold Police department when the officer was shot. The vehicle then crashed into a propane tank in the rear of the police department.
Images from SkyFOX helicopter show a police vehicle crashed into the Arnold Police Department. The crash occurred in the part of the department where officers process prisoners.
Several area police departments are assisting in the investigation.   Police are not certain where the suspect found the weapon used to shoot the officer.  It may have come from the home the suspect is accused of burglarizing.  They believe the suspect's gunshot wound was self inflicted.  There is a cage to prevent prisoners in the vehicle from injuring officers.
FOX C-6 Schools were on lockdown for a short time. The lockdown was lifted after they heard a suspect is in custody.
The active scene appears to be secure. Law enforcement working in the area appear to be investigating the incident near the police station.
There is a large police presence at the hospital. Vehicles from several nearby Missouri counties can be seen at the hospital. Two ambulances and over 20 police vehicles are in the emergency room drop-off area.
Klahs was sentenced to 8 years in the Missouri department of corrections. Most recently for making controlled substances and for having meth paraphernalia. He was booked in may of this year. Klahs has previously served time for 3 counts of burglary.