This is an archived article and the information in the article may be outdated. Please look at the time stamp on the story to see when it was last updated.
ST. LOUIS, MO (KTVI) – The final countdown is on for the opening of the new Stan Musial Veterans Memorial Bridge just north of downtown St. Louis.
Events marking the opening of the bridge start Friday with the official opening set for Sunday.
On the approach to the new bridge on the Missouri side, you can see the gate preventing traffic from going over the bridge for now. This will come down Sunday at noon when traffic starts going over the bridge.
MoDOT says the $229.5 million bridge will be the third longest cable stayed bridge in the country.
The main span between the two soaring towers is 1,500 feet long and is 60 feet above the Mississippi River.
Construction started in February 2010 with almost 16.5 million pounds of steel being used to build it.
MoDOT's project director is proud of what workers have accomplished.
All public events celebrating the bridge opening are Saturday. It all starts at 8:00am with a 6k run on the bridge.
At 10:00am there will be cycling time trials again on the bridge.
Then from 12:00pm-4:00pm the bridge will open to the public free of charge for people to walk across the new bridge.
There is a ribbon cutting at 2:00pm Saturday, then a ceremonial first crossing with special cars set for 3:00pm.
The bridge will close for final preps at 4:00pm before opening for traffic Sunday at 12:00pm.
More information: New Mississippi River Bridge Opening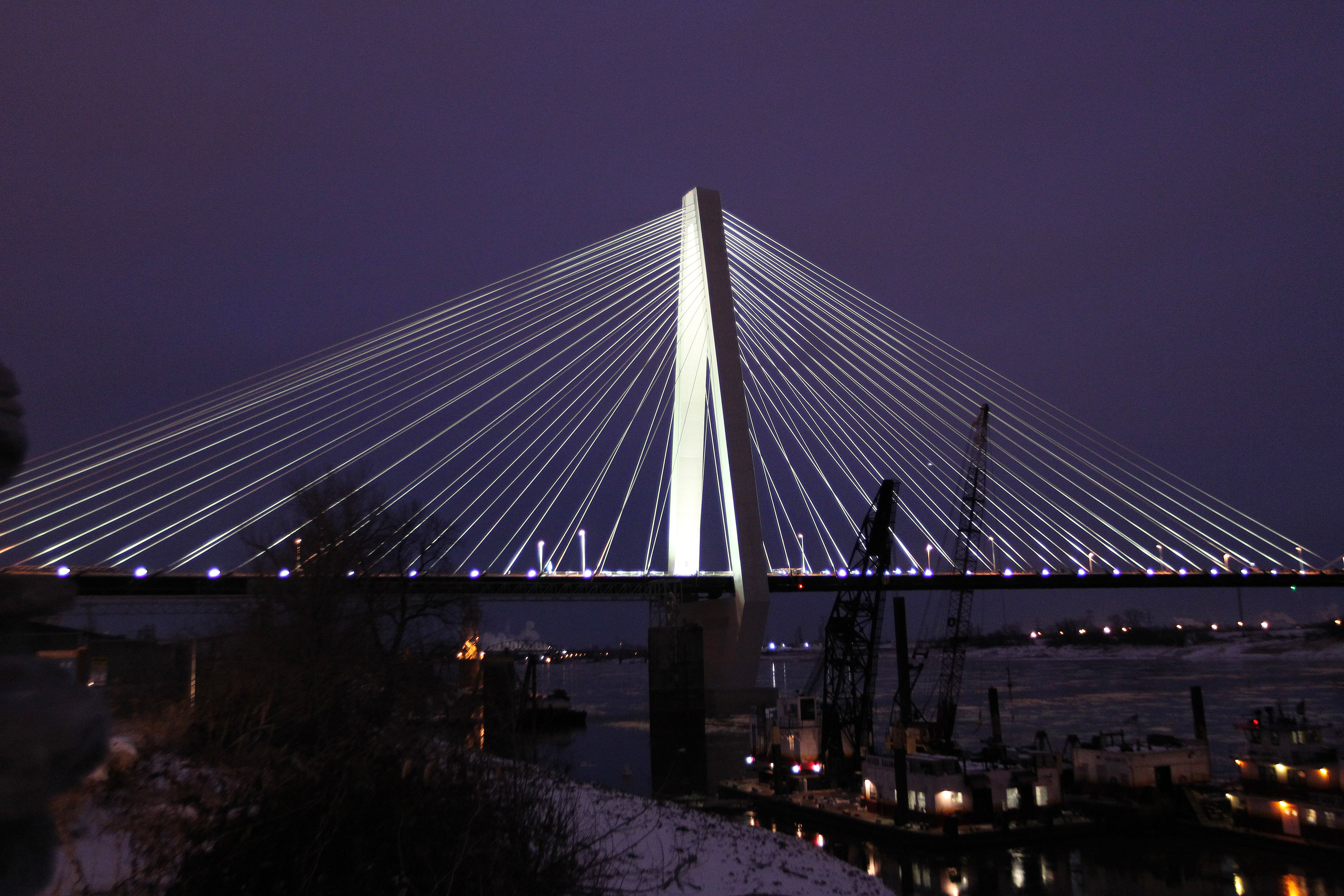 We took this time-lapse video of the bridge lights warming up: