This is an archived article and the information in the article may be outdated. Please look at the time stamp on the story to see when it was last updated.
SANFORD, Florida (CNN) — Outrage over the killing of an unarmed Florida teenager rippled nationwide Wednesday as supporters of Trayvon Martin planned more protests and a petition demanding the shooter's arrest amassed nearly 1 million signatures.
Members of Martin's family were among demonstrators in New York for a "Million Hoodie March," a reference to the attire the 17-year-old was wearing when he was shot.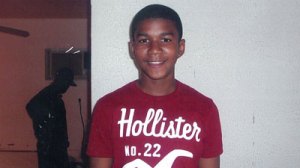 "A black person in a hoodie isn't automatically suspicious," an online protest page says. "Let's put an end to racial profiling."
More than 800,000 people have signed a petition on Change.org demanding the arrest of the shooter, George Zimmerman.
Martin was fatally shot February 26 while walking to the house of his father's fiancee in Sanford, Florida, after a trip to a convenience store. Zimmerman, a neighborhood watch leader, said he shot the teen in self-defense.
Zimmerman has not been arrested or charged. A police report describes him as a white male; his family says he is Hispanic.
Demonstrators crowded into New York's Union Square on Wednesday night, demanding justice.
"I am Trayvon Martin!" the crowd chanted.
"We will not go quietly into the night," said Benjamin Crump, the Martin family's attorney. "We have to make sure we understand what happened so we can never let this tragedy happen again."
"No justice, no peace!" the crowd chanted.
"George Zimmerman took Trayvon's life for nothing," his father, Tracy Martin, told the demonstrators. "Our son did not deserve to die. There's nothing that we can say that will bring him back, but I'm here today to assure that justice is served and that no other parents have to go through this again."
"Our son is your son," said Martin's mother, Sybrina Fulton. "This is not about a black-and-white thing. This is about a right-and-wrong thing. Justice for Trayvon!"
Earlier, she described her situation as "a nightmare" to Anderson Cooper on his talk show. "It's hard to sleep," she said. "Everything reminds me of him, and the only thing that's fueling us to keep pressing on for justice is the fact that we know that justice will be served."
Tracy Martin said race played a role in the police investigation. "Had Trayvon been a white kid … Zimmerman would have been arrested," he said.
On Wednesday night, the Sanford City Commissioners, passed by 3-2 a no-confidence vote in Sanford Police Chief Bill Lee. It was not immediately clear what impact, if any, that would have.
The vote came a day after Ben Jealous, head of the NAACP, demanded Lee's resignation, accusing him of having mishandled the case by not arresting Zimmerman.
The U.S. Justice Department has launched a civil rights investigation into the shooting.
The incident occurred when Zimmerman, who was patrolling the neighborhood, saw the teen walking home after buying candy and a drink at a convenience store.
Zimmerman called 911 and reported what he described as a suspicious person. A few moments later, several neighbors called the emergency number to report a commotion outside.
Heated debate has erupted over whether Zimmerman used a racial slur during the 911 call, a recording of which was released this week.
"We didn't hear it. However, I am not sure what was said," Sgt. David Morgenstern of the Sanford Police Department said.
A top CNN audio engineer enhanced the sound of the 911 call, and several members of CNN's editorial staff repeatedly reviewed the tape but could reach no consensus on whether Zimmerman used a racial slur.
The Martin family's lawyer said the 911 call was questionable even if there was no slur.
"Without even hearing the conflicting part, we did hear, number one, that he said 'these people,' " Crump said. "What did he mean when he said 'these people'? He also profiled him because he was a young black person with a hood on.
"So it goes without saying, even if you don't get to the thing that everyone is debating, he already had a mentality when he got out of that car that this was a young black man, and he had assumed that he was a criminal, and you know what happens when you assume," Crump said.
While some neighbors were on the phone with emergency dispatchers, cries for help followed by a gunshot sounded in the background.
"The time that we heard the whining and then the gunshot, we did not hear any wrestling, no punching, no fighting, nothing to make it sound like there was a fight," said Mary Cutcher, one of the callers.
Cutcher said Zimmerman was confused after the shooting.
"He'd pace and go back to the body and just like — I don't know if he was kind of 'Oh, my God, what did I do? What happened?' " she said.
Another caller, Selma Mora Lamilla, said she did not hear any altercation, but the teen cried and "whimpered" before the shooting.
She described Zimmerman as "straddling" the teen after the shooting, saying he was "on his knees on top of a body."
Crump said Martin's girlfriend was on the phone with him during the incident and can help prove he was killed "in cold blood."
The girl connects the dots and "completely blows Zimmerman's absurd self-defense claim out of the water," Crump said Tuesday.
Shortly before he was shot, the teen told his girlfriend that someone was following him and he was trying to get away, according to the lawyer. The girl, who did not want to be identified, said that during the call, she heard Martin ask why the person was following him.
She got the impression there was an altercation in which his cell phone earpiece fell out after he was pushed, and the connection went dead, Crump said.
She did not hear gunfire, he said.
Records show that Martin was on the phone with her much of the day, including around the time of the killing, the lawyer said.
A Seminole County grand jury will convene April 10 on the matter, State Attorney Norm Wolfinger said in a statement.
Martin's family said they believe race was a factor in his death, fueling an outcry in the racially mixed community 16 miles northeast of Orlando.
CNN has made numerous attempts to contact Zimmerman but has been unsuccessful. His father told a Florida newspaper that Zimmerman had moved after receiving death threats.
Zimmerman's family has denied that race played a role, saying he has many minority relatives and friends.
Zimmerman, 28, is a part-time student at Seminole State College, according to the school. He was married in 2007.
In a statement to the Orlando Sentinel, his father says Zimmerman grew up in a multiracial family and has moved out of his home after receiving death threats in the wake of the shooting.
He rejected the characterization of his son after the incident.
"The portrayal of George Zimmerman in the media, as well as the series of events that led to the tragic shooting, are false and extremely misleading. Unfortunately, some individuals and organizations have used this tragedy to further their own causes and agendas," his father said in the letter to the newspaper. "George is a Spanish-speaking minority with many black family members and friends. He would be the last to discriminate for any reason whatsoever. One black neighbor recently interviewed said she knew everything in the media was untrue and that she would trust George with her life.
"Another black neighbor said that George was the only one, black or white, who came and welcomed her to the community, offering any assistance he could provide. Recently, I met two black children George invited to a social event. I asked where they met George. They responded that he was their mentor. They said George visited them routinely, took them places, helped them, and taught them things and that they really loved George. The media portrayal of George as a racist could not be further from the truth."
Frank Taaffe, a neighbor and friend of Zimmerman's, told HLN's Jane Velez-Mitchell that his friend was only inquiring about why Martin was in the area, considering that there had been incidents involving young black men in the neighborhood committing crimes.
"Zimmerman is not a racist," he said.. "George Zimmerman is a caring man."
Police say they have not charged Zimmerman because they have no evidence to contradict his story that he shot in self-defense.
In a police report, Officer Timothy Smith said Zimmerman said he was "yelling for someone to help me," but the victim's family said it was the teen asking for help.
The shooting has renewed a debate over a controversial state law and sparked calls for a review.
Florida's deadly force law, also called "stand your ground," allows people to meet "force with force" if they believe that they or someone else is in danger of being seriously harmed by an assailant, but exactly what happened in the moments leading up to Martin's death remains unclear.
Zimmerman's father said his son never followed or confronted the teen, but 911 recordings tell a different story.
During the incident, the teen started to run, Zimmerman reported.
When Zimmerman said he was following the teenager, the dispatcher told him, "We don't need you to do that."
The case is rooted in one main thing, said Jeffrey Toobin, a senior legal analyst for CNN.
"Clearly, the question at the heart of the case is whether Zimmerman reasonably felt threatened," Toobin said. "On this issue, the evidence currently seems murky."
Finding other witnesses is crucial because the teen cannot give his side, he said.
State Sen. Oscar Braynon II sent a letter to Florida Senate President Mike Haridopolos asking for a review of the stand-your-ground law. Braynon called for a legislative panel to look into how the law has been used and implemented.
"The ultimate goal of such process is to decrease the number of incidents like that of Trayvon's and discourage more individuals from deciding to become vigilantes resulting in more lives lost," Braynon wrote.
Florida Gov. Rick Scott said he was going to look into the law "because if what's happening is that it's being abused, that's not right."
CNN's Vivian Kuo, David Mattingly, John Zarrella, Kimberly Segal, Brian Vitagliano, Melanie Whitley, Dave Alsup and Moni Basu contributed to this report.
MORE: