This is an archived article and the information in the article may be outdated. Please look at the time stamp on the story to see when it was last updated.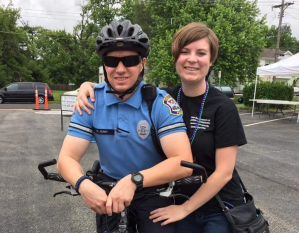 OVERLAND, MO (KTVI) – Shaun Terry and girlfriend Holly Williamson loved riding dirt bikes. They were doing just that Saturday near Farmington when Terry was about to spring a surprise.
"I had the ring in my pocket," Terry said.
But before Terry could propose to his girlfriend, she crashed. Williamson was airlifted to Mercy Hospital where she is in critical condition. Terry has remained by her side ever since.
"It's pretty traumatic and kind of hard to bear, and hard to take a grasp of everything," he said.
Terry said the support from family and friends has been greatly appreciated. His coworkers at the Overland Police Department wanted to find a way to help as well.
"My heart just sank and I wanted to do something," said Overland Police Sgt. Theresa Cover.
Cover launched a GoFundMe account to help with medical expenses and long term needs.
Terry was the city's officer of the year in 2015.
Cover said whenever someone was looking for help Terry was one of the first to offer a hand. She believes it's time to return the favor.
"He's provided for our community and I think the community should definitely provide for him now," Cover said.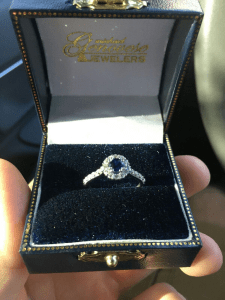 Williamson's recovery is still uncertain, but Terry believes he will someday be able to give her the ring.
"She's a spunky girl. She has a fight in her. She's stubborn," said Terry. "Once she gets the care they've given her here, she'll turn around. She'll come out of it."
"If you pray, pray. If you hope, hope. If you wish good wishes, wish good wishes," said Kyle Crangle, a friend of Terry's. "If you can financially contribute, that's awesome. If you can't, we understand. Maybe see the link and share it. Maybe somebody else can."