This is an archived article and the information in the article may be outdated. Please look at the time stamp on the story to see when it was last updated.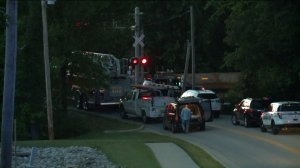 O'FALLON, MO – The O'Fallon Missouri Police Department is reporting a pedestrian was struck and killed by a Norfolk Southern train Sunday around 6:30 pm.  The accident happened near Genteman Road in St. Charles County.
An investigation is being conducted by the O'Fallon and Norfolk Southern police.